Current Months transits in astrology list, Including Aspects, out of bounds times for planets, set and rising times. Station and Retrograde
Transits from 1st of January 2022 and 31st of December 2022
Transits in Astrology shows us what the planets are doing in the sky right now, astrological transit to transit.
Following the movement of the Sun, Moon, Mercury, Venus, Jupiter, Saturn, Uranus, Neptune and Pluto. And any aspects they are making to each other at the time, transit to transit aspects are good for seeing what influences the people in your local environment are subjected to at any given time.
Transits to your natal chart look at how the current planetary movements affect your natal chart, so these are more personal to you.
But never the less, transit to transit movements can be used by you to get the most out of your days and Month, so you can monitor which transit to transit aspects are influencing your natal to transit placements.
Regarding your natal chart, the sun returns (transits)  to your natal position once a year, the moon returns to your natal position once a month, Mars returns about once every 18 months to 2 years. Venus returns about once a year, which could be twice on the rare occasion for some.
Jupiter takes 12 years to return to your natal position, Saturn 27-30 years, Uranus returns once every 84 years, so you may never experience a Uranus return.
You are unlikely at this time to experience a Neptune or Pluto return, as they take 165 years and 248 years to return to your natal position.
Below are this week transit to transit major transits and interpretations; this page will expand over time. You may be interested in reading these pages to deepen your understanding of moon transits.
This weeks main planetary aspects 3rd- 10th of April day by day, scroll down to see a month by month list of all this month.
Scroll down to see a day by day break down of all the Planetary and the luminary (The sun). Aspects and Transits 2022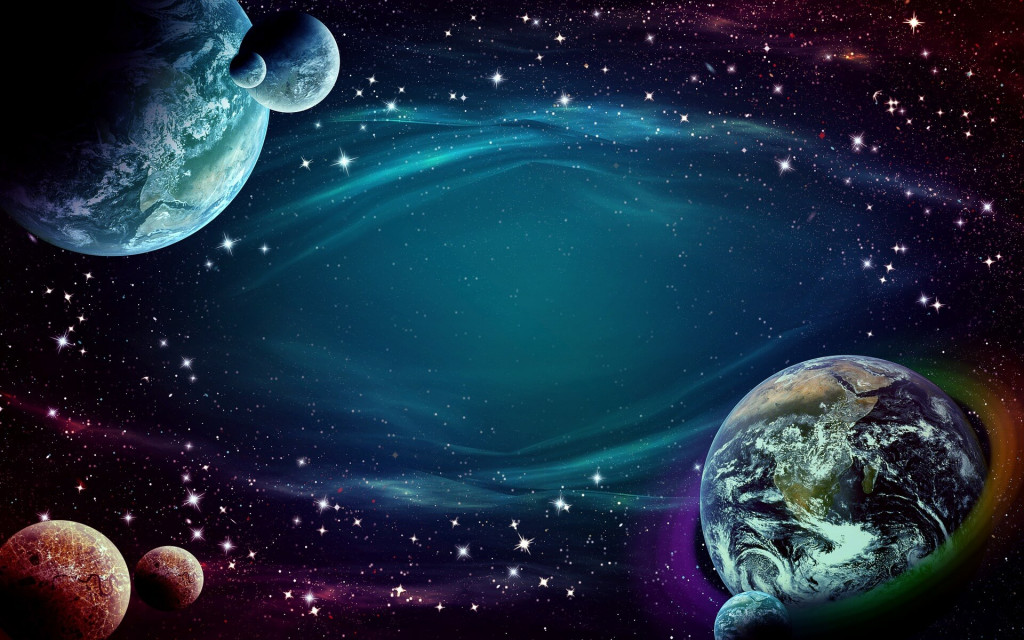 The Next three Month's planetary Movements, day by Day
Planet Positions on 1st August 2022
Major and Minor aspects, Moon sign changes, planet rise and set times, retrograde times
Planet Positions on 1st Aug 2022
Sun is in Cancer
Moon is in Leo
Mercury is in Leo
Venus is in Gemini
Mars is in Aries
Jupiter is in Pisces
Jupiter is Retrograde
Saturn is in Capricorn
Saturn is Retrograde
Uranus is in Aries
Neptune is in Pisces
Neptune is Retrograde
Pluto is in Capricorn
Pluto is Retrograde
Chiron is in Pisces
Chiron is Retrograde
Moon's North Node is in Aries
Moon's North Node is Retrograde
Moon's South Node is in Libra
Moon's South Node is Retrograde
1 August 2022
Venus BiQuintile transit Saturn at 01:42
Venus rise at 03:32
Sun rise at 05:31
Moon Void of Course Starts at 06:35
Mercury rise at 07:01
Moon rise at 09:23
Mercury Quincunx transit Neptune at 12:24
Mars set at 14:57
Moon enters Virgo at 18:00
Crescent Moon at 18:33
Mars Conjunct transit Moon's North Node at 19:05
Mars Opposition transit Moon's South Node at 19:05
Venus set at 19:41
Sun set at 20:43
Saturn rise at 21:13
Mercury set at 21:19
Moon set at 22:13
Jupiter rise at 22:34
Mars rise at 23:51
2 August 2022
Mars Conjunct transit Uranus at 00:54
Venus rise at 03:34
Sun rise at 05:32
Saturn set at 06:46
Mercury rise at 07:07
Venus Trine transit Moon's South Node at 08:54
Venus Sextile transit Moon's North Node at 08:54
Moon rise at 10:34
Jupiter set at 11:06
Sun Sesquiquadrate transit Neptune at 11:16
Venus Sextile transit Uranus at 13:26
Mercury Quincunx transit Pluto at 14:24
Mars set at 14:56
Venus set at 19:41
Sun set at 20:41
Saturn rise at 21:09
Mercury set at 21:18
Jupiter rise at 22:30
Moon set at 22:31
Mars rise at 23:49
3 August 2022
Moon Void of Course Starts at 01:13
Venus Sextile transit Mars at 03:00
Venus rise at 03:36
Sun rise at 05:34
Saturn set at 06:42
Mercury rise at 07:13
Jupiter set at 11:02
Moon rise at 11:46
Mars set at 14:56
Venus set at 19:41
Sun set at 20:40
Saturn rise at 21:05
Mercury set at 21:18
Jupiter rise at 22:26
Moon set at 22:50
Mars rise at 23:46
4 August 2022
Moon enters Libra at 02:10
Venus rise at 03:39
Sun rise at 05:35
Saturn set at 06:37
Mercury rise at 07:19
Jupiter set at 10:58
Moon rise at 13:00
Mars set at 14:56
Venus set at 19:41
Sun set at 20:38
Saturn rise at 21:01
Mercury set at 21:17
Jupiter rise at 22:22
Moon set at 23:11
Mars rise at 23:44
5 August 2022
Mercury Sesquiquadrate transit Chiron at 02:50
Venus rise at 03:41
Moon enters the Via Combusta at 05:16
Sun rise at 05:37
Saturn set at 06:33
Mercury rise at 07:25
Jupiter set at 10:54
First Quarter Moon at 12:07
Moon rise at 14:17
Mars set at 14:55
Venus Quincunx transit Saturn at 17:23
Venus set at 19:41
Sun set at 20:36
Saturn rise at 20:56
Mercury set at 21:16
Mercury BiQuintile transit Jupiter at 21:36
Jupiter rise at 22:18
Moon set at 23:38
Mars rise at 23:42
6 August 2022
Mercury BiQuintile transit Pluto at 02:38
Venus rise at 03:44
Moon Void of Course Starts at 04:47
Sun rise at 05:38
Saturn set at 06:29
Mercury rise at 07:30
Moon enters Scorpio at 07:37
Jupiter set at 10:50
Mars set at 14:55
Moon rise at 15:35
Venus set at 19:41
Sun set at 20:35
Saturn rise at 20:52
Mercury set at 21:15
Jupiter rise at 22:14
Mars rise at 23:39
7 August 2022
Moon set at 00:12
Venus enters Cancer at 00:51
Venus rise at 03:47
Sun rise at 05:40
Saturn set at 06:24
Mercury rise at 07:35
Moon leaves the Via Combusta at 09:13
Jupiter set at 10:46
Mars set at 14:55
Moon rise at 16:51
Venus Trine transit Neptune at 17:43
Venus set at 19:41
Sun set at 20:33
Saturn rise at 20:48
Mars Square transit Saturn at 20:57
Mercury set at 21:14
Jupiter rise at 22:10
Mars rise at 23:37
8 August 2022
Moon set at 00:57
Venus rise at 03:49
Mercury Quintile transit Moon's South Node at 04:48
Sun rise at 05:42
Saturn set at 06:20
Moon Void of Course Starts at 07:11
Mercury rise at 07:41
Moon enters Sagittarius at 10:08
Jupiter set at 10:42
Mars set at 14:54
Moon rise at 18:00
Venus set at 19:40
Sun set at 20:31
Saturn rise at 20:44
Sun Trine transit Chiron at 21:01
Mercury set at 21:13
Gibbous Moon at 21:45
Jupiter rise at 22:06
Mars rise at 23:35
9 August 2022
Moon set at 01:56
Venus rise at 03:52
Sun rise at 05:43
Saturn set at 06:16
Venus Opposition transit Pluto at 06:18
Mercury rise at 07:46
Jupiter set at 10:38
Mercury Quincunx transit Jupiter at 14:06
Mars SemiSquare transit Jupiter at 14:27
Mars set at 14:54
Moon rise at 18:58
Venus set at 19:40
Sun set at 20:29
Saturn rise at 20:40
Mercury set at 21:12
Jupiter rise at 22:02
Mars rise at 23:32
10 August 2022
Moon set at 03:10
Venus rise at 03:55
Sun rise at 05:45
Saturn set at 06:11
Mercury rise at 07:50
Moon Void of Course Starts at 10:13
Moon enters Capricorn at 10:29
Jupiter set at 10:34
Mars set at 14:53
Mars enters Taurus at 16:41
Mercury BiQuintile transit Chiron at 17:18
Sun Square transit Moon's North Node at 17:28
Sun Square transit Moon's South Node at 17:28
Venus set at 19:39
Moon rise at 19:43
Sun set at 20:27
Saturn rise at 20:36
Mercury set at 21:11
Jupiter rise at 21:58
Mars rise at 23:30
11 August 2022
Venus rise at 03:57
Moon set at 04:32
Sun rise at 05:46
Saturn set at 06:07
Mercury rise at 07:55
Jupiter set at 10:30
Sun Square transit Uranus at 13:54
Mars set at 14:53
Sun BiQuintile transit Neptune at 16:19
Venus Quintile transit Moon's North Node at 16:49
Mercury Sesquiquadrate transit Pluto at 18:59
Venus set at 19:39
Moon rise at 20:18
Sun set at 20:26
Saturn rise at 20:32
Mercury set at 21:09
Jupiter rise at 21:54
Moon's North Node Opposition transit Moon's South Node at 22:05
Mars Sextile transit Neptune at 22:44
Mars rise at 23:28
12 August 2022
Super Moon at 02:36
Full Moon at 02:36
Venus rise at 04:00
Sun rise at 05:48
Moon set at 05:59
Saturn set at 06:03
Moon Void of Course Starts at 06:58
Mercury rise at 08:00
Moon enters Aquarius at 10:20
Jupiter set at 10:25
Venus Quintile transit Uranus at 12:24
Mars set at 14:52
Venus set at 19:38
Sun set at 20:24
Saturn rise at 20:28
Moon rise at 20:45
Mercury set at 21:08
Jupiter rise at 21:50
Mars rise at 23:25
13 August 2022
Venus rise at 04:03
Sun rise at 05:49
Saturn set at 05:58
Moon set at 07:25
Mercury rise at 08:04
Jupiter set at 10:21
Mars set at 14:52
Venus set at 19:38
Moon Void of Course Starts at 20:02
Sun set at 20:22
Saturn rise at 20:24
Mercury set at 21:07
Moon rise at 21:08
Jupiter rise at 21:46
Mars rise at 23:23
14 August 2022
Moon's North Node Opposition transit Moon's South Node at 02:45
Venus rise at 04:06
Sun rise at 05:51
Saturn set at 05:54
Mercury rise at 08:08
Moon set at 08:47
Jupiter set at 10:17
Moon enters Pisces at 11:45
Mars set at 14:51
Sun Opposition transit Saturn at 18:11
Mercury Quincunx transit Chiron at 18:41
Venus set at 19:37
Saturn rise at 20:20
Sun set at 20:20
Mercury set at 21:05
Moon rise at 21:28
Jupiter rise at 21:42
Mars Trine transit Pluto at 22:28
Mars rise at 23:21
15 August 2022
Venus rise at 04:09
Saturn set at 05:49
Sun rise at 05:52
Mercury rise at 08:12
Moon set at 10:07
Jupiter set at 10:13
Disseminating Moon at 10:52
Mercury Sextile transit Moon's South Node at 14:05
Mercury Trine transit Moon's North Node at 14:05
Mars set at 14:51
Venus set at 19:36
Saturn rise at 20:16
Sun set at 20:18
Mercury set at 21:04
Jupiter rise at 21:38
Moon rise at 21:47
Mars rise at 23:18
16 August 2022
Sun Sesquiquadrate transit Jupiter at 02:06
Venus rise at 04:12
Saturn set at 05:45
Sun rise at 05:54
Mercury rise at 08:16
Jupiter set at 10:08
Moon set at 11:23
Moon Void of Course Starts at 12:14
Mars set at 14:50
Moon enters Aries at 16:37
Mercury Trine transit Uranus at 18:47
Venus set at 19:36
Saturn rise at 20:12
Sun set at 20:16
Mercury set at 21:02
Jupiter rise at 21:34
Moon rise at 22:07
Mars rise at 23:16
17 August 2022
Sun enters Leo at 02:54
Venus rise at 04:15
Saturn set at 05:41
Sun rise at 05:55
Mercury rise at 08:20
Jupiter set at 10:04
Moon set at 12:37
Mars set at 14:50
Sun Quincunx transit Neptune at 18:57
Venus set at 19:35
Saturn rise at 20:07
Sun set at 20:14
Mercury set at 21:00
Jupiter rise at 21:30
Moon rise at 22:29
Mars rise at 23:14
18 August 2022
Venus rise at 04:18
Saturn set at 05:36
Sun rise at 05:57
Mercury rise at 08:23
Venus Trine transit Jupiter at 09:03
Jupiter set at 10:00
Moon's South Node Stationary  Direct at 11:52
Moon's North Node Stationary  Direct at 11:52
Moon set at 13:48
Mars set at 14:49
Venus set at 19:34
Saturn rise at 20:03
Mercury Quincunx transit Saturn at 20:06
Sun set at 20:12
Moon Void of Course Starts at 20:38
Mercury set at 20:59
Jupiter rise at 21:26
Moon rise at 22:54
Mars rise at 23:11
19 August 2022
Moon enters Taurus at 01:37
Venus rise at 04:21
Saturn set at 05:32
Last Quarter Moon at 05:36
Moon's South Node Stationary  Retrograde at 05:53
Moon's North Node Stationary  Retrograde at 05:53
Sun rise at 05:59
Mercury rise at 08:27
Jupiter set at 09:56
Mars set at 14:48
Moon set at 14:56
Sun Quincunx transit Pluto at 17:10
Venus Sesquiquadrate transit Neptune at 18:56
Venus set at 19:33
Saturn rise at 19:59
Sun set at 20:10
Mercury set at 20:57
Jupiter rise at 21:22
Mars rise at 23:09
Moon rise at 23:25
20 August 2022
Venus rise at 04:24
Saturn set at 05:28
Sun rise at 06:00
Mercury rise at 08:30
Jupiter set at 09:51
Mars set at 14:48
Moon set at 15:59
Venus set at 19:32
Saturn rise at 19:55
Sun set at 20:08
Mercury set at 20:55
Jupiter rise at 21:18
Mercury enters Virgo at 21:34
Mars rise at 23:07
21 August 2022
Moon rise at 00:02
Venus rise at 04:27
Saturn set at 05:23
Sun rise at 06:02
Moon Void of Course Starts at 08:04
Mercury rise at 08:33
Mercury Opposition transit Neptune at 08:41
Jupiter set at 09:47
Moon enters Gemini at 13:40
Mars set at 14:47
Moon set at 16:55
Venus set at 19:31
Saturn rise at 19:51
Sun set at 20:06
Mercury set at 20:53
Jupiter rise at 21:14
Mars rise at 23:04
22 August 2022
Mars SemiSquare transit Chiron at 00:45
Moon rise at 00:46
Venus rise at 04:30
Saturn set at 05:19
Sun rise at 06:03
Mercury rise at 08:36
Jupiter set at 09:43
Mars set at 14:46
Moon Void of Course Starts at 17:10
Venus Quintile transit Mars at 17:12
Moon set at 17:42
Venus set at 19:30
Saturn rise at 19:47
Sun set at 20:04
Mercury set at 20:51
Jupiter rise at 21:10
Mercury Trine transit Pluto at 22:59
Mars rise at 23:02
23 August 2022
Moon rise at 01:39
Venus rise at 04:33
Saturn set at 05:15
Sun rise at 06:05
Balsamic Moon at 08:15
Mercury rise at 08:38
Jupiter set at 09:38
Mercury BiQuintile transit Saturn at 12:37
Mars set at 14:45
Moon set at 18:22
Venus set at 19:29
Saturn rise at 19:43
Sun set at 20:02
Mercury set at 20:49
Jupiter rise at 21:06
Mars rise at 23:00
24 August 2022
Moon enters Cancer at 02:27
Moon rise at 02:39
Sun Sesquiquadrate transit Chiron at 02:53
Venus rise at 04:36
Saturn set at 05:10
Sun rise at 06:06
Mercury rise at 08:41
Jupiter set at 09:34
Mars set at 14:45
Uranus Stationary  Retrograde at 14:54
Venus Trine transit Chiron at 18:31
Moon set at 18:54
Sun BiQuintile transit Jupiter at 18:58
Venus set at 19:28
Saturn rise at 19:39
Sun set at 20:00
Mercury set at 20:47
Jupiter rise at 21:02
Mars rise at 22:58
25 August 2022
Moon rise at 03:45
Venus rise at 04:39
Saturn set at 05:06
Sun rise at 06:08
Venus Square transit Moon's North Node at 08:05
Venus Square transit Moon's South Node at 08:05
Mercury rise at 08:43
Jupiter set at 09:29
Mars set at 14:44
Moon set at 19:21
Venus set at 19:26
Saturn rise at 19:35
Sun BiQuintile transit Pluto at 19:42
Sun set at 19:57
Mercury set at 20:45
Jupiter rise at 20:57
Mars rise at 22:55
26 August 2022
Venus rise at 04:42
Moon rise at 04:53
Saturn set at 05:02
Sun rise at 06:10
Moon Void of Course Starts at 07:55
Mercury rise at 08:45
Jupiter set at 09:25
Moon enters Leo at 14:03
Mars set at 14:43
Venus set at 19:25
Saturn rise at 19:31
Moon set at 19:43
Sun set at 19:55
Mercury set at 20:42
Jupiter rise at 20:53
Mars rise at 22:53
Venus BiQuintile transit Neptune at 23:12
27 August 2022
Venus rise at 04:45
Saturn set at 04:57
Venus Square transit Uranus at 05:34
Moon rise at 06:02
Sun rise at 06:11
Mercury Sesquiquadrate transit Moon's North Node at 06:14
Mercury SemiSquare transit Moon's South Node at 06:14
Sun Square transit Mars at 06:28
Mercury rise at 08:46
Moon Void of Course Starts at 09:17
New Moon at 09:17
Jupiter set at 09:21
Sun Quintile transit Moon's South Node at 11:04
Mars set at 14:42
Venus set at 19:24
Saturn rise at 19:27
Sun set at 19:53
Moon set at 20:02
Mercury set at 20:40
Jupiter rise at 20:49
Mars rise at 22:51
28 August 2022
Venus rise at 04:48
Saturn set at 04:53
Sun rise at 06:13
Moon rise at 07:13
Mercury rise at 08:48
Jupiter set at 09:16
Mars set at 14:41
Venus set at 19:22
Saturn rise at 19:23
Venus Opposition transit Saturn at 19:28
Sun set at 19:51
Moon set at 20:20
Mercury set at 20:38
Jupiter rise at 20:45
Mars rise at 22:48
Moon enters Virgo at 23:46
29 August 2022
Saturn set at 04:49
Venus rise at 04:51
Sun rise at 06:14
Moon rise at 08:24
Mercury rise at 08:49
Jupiter set at 09:12
Mars set at 14:40
Saturn rise at 19:18
Venus set at 19:21
Venus Sesquiquadrate transit Jupiter at 19:30
Sun set at 19:49
Chiron Quincunx transit Moon's South Node at 19:59
Chiron SemiSextile transit Moon's North Node at 19:59
Mercury set at 20:35
Moon set at 20:38
Jupiter rise at 20:41
Mars rise at 22:46
30 August 2022
Saturn set at 04:44
Venus rise at 04:55
Sun rise at 06:16
Mercury Sesquiquadrate transit Uranus at 06:53
Mercury rise at 08:50
Jupiter set at 09:07
Moon rise at 09:37
Sun Quincunx transit Jupiter at 11:09
Mars set at 14:39
Saturn rise at 19:14
Venus set at 19:20
Sun set at 19:47
Mercury set at 20:33
Jupiter rise at 20:37
Moon set at 20:56
Mars rise at 22:44
31 August 2022
Moon Void of Course Starts at 01:13
Saturn set at 04:40
Venus rise at 04:58
Crescent Moon at 04:58
Sun rise at 06:18
Moon enters Libra at 07:34
Mercury rise at 08:50
Jupiter set at 09:03
Moon rise at 10:51
Venus enters Leo at 11:49
Mars set at 14:38
Venus Quincunx transit Neptune at 17:37
Saturn rise at 19:10
Venus set at 19:18
Sun set at 19:44
Mercury set at 20:30
Jupiter rise at 20:33
Mars Quintile transit Neptune at 20:46
Moon set at 21:17
Mars rise at 22:42
Planet Positions on 1st Sept 2022
Major and Minor aspects, Moon sign changes, planet rise and set times, retrograde times
Planet Positions on 1st Sep 2022
Sun is in Leo
Moon is in Libra
Mercury is in Virgo
Venus is in Leo
Mars is in Taurus
Jupiter is in Pisces
Jupiter is Retrograde
Saturn is in Capricorn
Saturn is Retrograde
Uranus is in Aries
Uranus is Retrograde
Neptune is in Pisces
Neptune is Retrograde
Pluto is in Capricorn
Pluto is Retrograde
Chiron is in Pisces
Chiron is Retrograde
Moon's North Node is in Aries
Moon's North Node is Retrograde
Moon's South Node is in Libra
Moon's South Node is Retrograde
1 September 2022
Venus rise at 05:01
Sun rise at 06:19
Mercury rise at 08:51
Moon enters the Via Combusta at 10:45
Mercury Sesquiquadrate transit Saturn at 12:01
Moon rise at 12:06
Mars Sextile transit Jupiter at 12:52
Saturn rise at 19:06
Venus set at 19:17
Sun set at 19:42
Mercury set at 20:27
Jupiter rise at 20:29
Moon set at 21:42
Moon's South Node Stationary  Direct at 22:10
Moon's North Node Stationary  Direct at 22:10
Mars rise at 22:39
2 September 2022
Sun BiQuintile transit Chiron at 03:23
Saturn set at 04:31
Venus rise at 05:04
Sun rise at 06:21
Moon Void of Course Starts at 07:03
Venus Quincunx transit Pluto at 07:34
Mercury rise at 08:50
Jupiter set at 08:54
Moon rise at 13:23
Moon enters Scorpio at 13:26
Mars set at 14:36
Saturn rise at 19:02
Venus set at 19:15
Sun set at 19:40
Mercury set at 20:24
Jupiter rise at 20:25
Moon set at 22:12
Mars rise at 22:37
3 September 2022
Mercury Opposition transit Jupiter at 02:50
Saturn set at 04:27
Venus rise at 05:07
Sun rise at 06:22
Chiron SemiSextile transit Moon's North Node at 07:33
Chiron Quincunx transit Moon's South Node at 07:33
Jupiter set at 08:49
Mercury rise at 08:50
Mars set at 14:35
Moon rise at 14:38
Moon leaves the Via Combusta at 15:35
Saturn rise at 18:58
Moon's North Node Stationary  Retrograde at 19:04
Moon's South Node Stationary  Retrograde at 19:04
First Quarter Moon at 19:08
Venus set at 19:14
Sun set at 19:38
Jupiter rise at 20:21
Mercury set at 20:21
Mars rise at 22:35
Moon set at 22:52
Sun Sesquiquadrate transit Pluto at 23:17
4 September 2022
Saturn set at 04:23
Venus rise at 05:10
Sun rise at 06:24
Jupiter set at 08:45
Mercury rise at 08:49
Moon Void of Course Starts at 10:50
Mars set at 14:34
Moon rise at 15:48
Moon enters Sagittarius at 17:13
Saturn rise at 18:54
Venus set at 19:12
Sun set at 19:36
Jupiter rise at 20:16
Mercury set at 20:18
Mars rise at 22:32
Moon set at 23:44
5 September 2022
Saturn set at 04:18
Venus rise at 05:13
Sun rise at 06:25
Jupiter set at 08:40
Mercury rise at 08:48
Venus BiQuintile transit Jupiter at 12:44
Mars set at 14:32
Venus Sesquiquadrate transit Chiron at 14:49
Moon rise at 16:48
Saturn rise at 18:50
Venus set at 19:11
Sun set at 19:33
Jupiter rise at 20:12
Mercury set at 20:15
Mars rise at 22:30
6 September 2022
Moon set at 00:50
Moon Void of Course Starts at 01:25
Saturn set at 04:14
Venus rise at 05:17
Sun rise at 06:27
Jupiter set at 08:35
Mercury rise at 08:46
Mars set at 14:31
Chiron Quincunx transit Moon's South Node at 14:40
Chiron SemiSextile transit Moon's North Node at 14:40
Moon rise at 17:37
Saturn rise at 18:46
Moon enters Capricorn at 19:08
Venus set at 19:09
Sun set at 19:31
Jupiter rise at 20:08
Mercury set at 20:12
Mars rise at 22:28
7 September 2022
Moon set at 02:07
Venus BiQuintile transit Pluto at 02:40
Gibbous Moon at 03:51
Saturn set at 04:10
Venus rise at 05:20
Sun rise at 06:29
Jupiter set at 08:31
Mercury rise at 08:44
Mars set at 14:30
Moon rise at 18:15
Saturn rise at 18:42
Venus set at 19:08
Sun set at 19:29
Jupiter rise at 20:04
Mercury set at 20:08
Venus Quintile transit Moon's South Node at 21:24
Mars rise at 22:26
Sun Trine transit Moon's North Node at 23:57
Sun Sextile transit Moon's South Node at 23:57
8 September 2022
Sun Quincunx transit Chiron at 02:39
Moon set at 03:30
Saturn set at 04:05
Venus rise at 05:23
Sun rise at 06:30
Jupiter set at 08:26
Mercury rise at 08:41
Moon Void of Course Starts at 13:34
Mars set at 14:29
Saturn rise at 18:38
Moon rise at 18:44
Venus set at 19:06
Sun set at 19:27
Jupiter rise at 20:00
Mercury set at 20:05
Moon enters Aquarius at 20:10
Mars rise at 22:23
9 September 2022
Saturn set at 04:01
Moon set at 04:55
Venus rise at 05:26
Sun rise at 06:32
Jupiter set at 08:22
Mercury rise at 08:38
Mars set at 14:27
Saturn rise at 18:34
Venus set at 19:04
Moon rise at 19:09
Sun set at 19:24
Jupiter rise at 19:56
Mercury set at 20:01
Mars rise at 22:21
Venus Quincunx transit Jupiter at 23:07
10 September 2022
Saturn set at 03:57
Mercury Stationary  Retrograde at 04:38
Venus rise at 05:29
Moon set at 06:18
Sun rise at 06:33
Mars Sesquiquadrate transit Pluto at 06:41
Jupiter set at 08:17
Mercury rise at 08:34
Super Moon at 10:59
Moon Void of Course Starts at 10:59
Full Moon at 10:59
Mercury BiQuintile transit Moon's North Node at 13:53
Mars set at 14:26
Saturn rise at 18:30
Venus set at 19:03
Sun set at 19:22
Moon rise at 19:30
Jupiter rise at 19:52
Mercury set at 19:57
Moon enters Pisces at 21:53
Mars rise at 22:19
11 September 2022
Saturn set at 03:53
Venus rise at 05:32
Sun rise at 06:35
Moon set at 07:40
Jupiter set at 08:12
Mercury rise at 08:30
Sun Trine transit Uranus at 14:09
Mars set at 14:24
Saturn rise at 18:26
Neptune enters Aquarius at 18:57
Venus set at 19:01
Sun set at 19:20
Jupiter rise at 19:48
Moon rise at 19:50
Mercury set at 19:53
Mars rise at 22:16
12 September 2022
Mercury BiQuintile transit Moon's North Node at 00:30
Saturn set at 03:48
Venus rise at 05:35
Mercury SemiSextile transit Venus at 05:49
Sun rise at 06:36
Jupiter set at 08:08
Mercury rise at 08:25
Moon set at 08:58
Mars set at 14:23
Venus BiQuintile transit Chiron at 16:04
Sun Quincunx transit Saturn at 17:09
Saturn rise at 18:21
Moon Void of Course Starts at 18:25
Venus set at 18:59
Sun set at 19:17
Jupiter rise at 19:43
Mercury set at 19:48
Moon rise at 20:10
Mars rise at 22:14
13 September 2022
Moon enters Aries at 02:06
Saturn set at 03:44
Venus rise at 05:39
Sun rise at 06:38
Jupiter set at 08:03
Mercury rise at 08:20
Moon set at 10:15
Mars set at 14:21
Saturn rise at 18:17
Venus set at 18:57
Sun set at 19:15
Jupiter rise at 19:39
Mercury set at 19:44
Moon rise at 20:31
Mars rise at 22:12
Disseminating Moon at 23:55
14 September 2022
Saturn set at 03:40
Venus rise at 05:42
Sun rise at 06:40
Venus Sesquiquadrate transit Pluto at 07:15
Jupiter set at 07:58
Mercury rise at 08:14
Moon set at 11:29
Mars set at 14:20
Moon's South Node Stationary  Direct at 15:47
Moon's North Node Stationary  Direct at 15:47
Saturn rise at 18:13
Venus set at 18:56
Sun set at 19:13
Jupiter rise at 19:35
Mercury set at 19:39
Moon rise at 20:55
Mars rise at 22:09
15 September 2022
Saturn set at 03:35
Venus rise at 05:45
Moon Void of Course Starts at 06:31
Sun rise at 06:41
Jupiter set at 07:54
Mercury rise at 08:07
Moon enters Taurus at 09:59
Moon set at 12:40
Mars set at 14:18
Saturn rise at 18:09
Venus set at 18:54
Sun set at 19:11
Jupiter rise at 19:31
Mercury set at 19:34
Moon rise at 21:24
Mars rise at 22:07
16 September 2022
Saturn set at 03:31
Venus rise at 05:48
Sun rise at 06:43
Jupiter set at 07:49
Mercury rise at 07:59
Moon set at 13:46
Mars set at 14:17
Saturn rise at 18:05
Venus set at 18:52
Sun set at 19:08
Jupiter rise at 19:27
Mercury set at 19:29
Venus Square transit Mars at 19:49
Moon rise at 21:58
Mars rise at 22:05
Sun Opposition transit Neptune at 23:21
17 September 2022
Venus Trine transit Moon's North Node at 01:16
Venus Sextile transit Moon's South Node at 01:16
Sun enters Virgo at 02:52
Saturn set at 03:27
Venus rise at 05:51
Sun rise at 06:44
Jupiter set at 07:45
Mercury rise at 07:51
Venus Quincunx transit Chiron at 08:25
Mars SemiSextile transit Moon's North Node at 11:12
Mars Quincunx transit Moon's South Node at 11:12
Moon Void of Course Starts at 12:04
Mars set at 14:15
Moon set at 14:46
Saturn rise at 18:01
Venus set at 18:50
Sun set at 19:06
Jupiter rise at 19:23
Mercury set at 19:24
Moon enters Gemini at 21:14
Mars rise at 22:02
Moon rise at 22:40
Last Quarter Moon at 22:52
Moon's North Node Stationary  Retrograde at 23:04
Moon's South Node Stationary  Retrograde at 23:04
18 September 2022
Saturn set at 03:23
Mars Sextile transit Chiron at 04:55
Venus rise at 05:54
Sun rise at 06:46
Jupiter set at 07:40
Mercury rise at 07:43
Sun BiQuintile transit Saturn at 12:54
Mars set at 14:13
Moon set at 15:37
Saturn rise at 17:57
Venus set at 18:48
Sun set at 19:04
Jupiter rise at 19:19
Mercury set at 19:19
Mars rise at 22:00
Moon rise at 23:30
Mercury Opposition transit Jupiter at 23:34
19 September 2022
Saturn set at 03:18
Sun Trine transit Pluto at 04:58
Mercury Sesquiquadrate transit Saturn at 05:19
Venus rise at 05:57
Sun rise at 06:48
Mercury rise at 07:34
Jupiter set at 07:35
Mars set at 14:12
Moon set at 16:20
Saturn rise at 17:53
Venus set at 18:47
Sun set at 19:01
Mercury set at 19:13
Jupiter rise at 19:14
Moon Void of Course Starts at 21:53
Mars rise at 21:58
20 September 2022
Moon rise at 00:28
Mercury Sesquiquadrate transit Uranus at 03:03
Saturn set at 03:14
Venus Trine transit Uranus at 05:45
Venus rise at 06:00
Sun rise at 06:49
Mercury rise at 07:24
Jupiter set at 07:31
Moon enters Cancer at 09:54
Mars set at 14:10
Moon set at 16:55
Saturn rise at 17:49
Venus set at 18:45
Sun set at 18:59
Mercury set at 19:08
Jupiter rise at 19:10
Venus Quincunx transit Saturn at 21:12
Mars rise at 21:55
21 September 2022
Moon rise at 01:31
Moon's North Node Opposition transit Moon's South Node at 02:09
Saturn set at 03:10
Venus rise at 06:04
Sun rise at 06:51
Mercury rise at 07:14
Jupiter set at 07:26
Mars Quintile transit Jupiter at 11:17
Jupiter SemiSquare transit Saturn at 14:08
Mars set at 14:08
Moon set at 17:23
Saturn rise at 17:45
Venus set at 18:43
Sun set at 18:57
Mercury set at 19:02
Jupiter rise at 19:06
Mars rise at 21:53
22 September 2022
Balsamic Moon at 01:34
Moon rise at 02:38
Saturn set at 03:06
Venus rise at 06:07
Sun rise at 06:52
Mercury rise at 07:04
Jupiter set at 07:21
Sun SemiSquare transit Moon's South Node at 10:54
Sun Sesquiquadrate transit Moon's North Node at 10:54
Moon Void of Course Starts at 12:07
Mars set at 14:06
Saturn rise at 17:41
Moon set at 17:47
Venus set at 18:41
Sun set at 18:54
Mercury set at 18:56
Jupiter rise at 19:02
Moon enters Leo at 21:34
Mars rise at 21:50
23 September 2022
Autumn Equinox at 02:04
Saturn set at 03:02
Moon rise at 03:48
Venus rise at 06:10
Sun rise at 06:54
Mercury rise at 06:54
Jupiter set at 07:16
Sun Conjunct transit Mercury at 07:50
Mars set at 14:04
Saturn rise at 17:37
Moon set at 18:08
Venus set at 18:39
Mercury set at 18:51
Sun set at 18:52
Jupiter rise at 18:58
Mars rise at 21:48
24 September 2022
Pluto Quintile transit Moon's South Node at 01:22
Saturn set at 02:57
Moon rise at 04:58
Venus rise at 06:13
Mercury rise at 06:45
Sun rise at 06:56
Jupiter set at 07:12
Mercury SemiSquare transit Moon's South Node at 08:47
Mercury Sesquiquadrate transit Moon's North Node at 08:47
Venus Opposition transit Neptune at 09:51
Mars set at 14:02
Venus enters Virgo at 16:34
Saturn rise at 17:33
Moon set at 18:26
Venus set at 18:37
Mercury set at 18:45
Sun set at 18:50
Moon Void of Course Starts at 18:51
Jupiter rise at 18:54
Mars rise at 21:45
25 September 2022
Saturn set at 02:53
Moon rise at 06:10
Venus rise at 06:16
Mercury rise at 06:35
Moon enters Virgo at 06:52
Sun rise at 06:57
Jupiter set at 07:07
Venus BiQuintile transit Saturn at 12:41
Mars set at 14:00
Saturn rise at 17:29
Venus set at 18:36
Mercury set at 18:39
Moon set at 18:44
Sun set at 18:47
Jupiter rise at 18:49
Mars rise at 21:43
New Moon at 22:55
26 September 2022
Saturn set at 02:49
Venus rise at 06:19
Mercury rise at 06:26
Venus Trine transit Pluto at 06:46
Sun rise at 06:59
Jupiter set at 07:02
Moon rise at 07:23
Mars set at 13:58
Mars SemiSextile transit Uranus at 15:14
Sun Sesquiquadrate transit Uranus at 15:23
Saturn rise at 17:25
Venus set at 18:34
Mercury set at 18:34
Sun set at 18:45
Jupiter rise at 18:45
Mercury Conjunct transit Venus at 18:59
Moon set at 19:02
Sun Opposition transit Jupiter at 20:33
Mars rise at 21:40
27 September 2022
Saturn set at 02:45
Moon Void of Course Starts at 04:45
Mercury rise at 06:17
Venus rise at 06:22
Jupiter set at 06:58
Sun rise at 07:00
Sun Sesquiquadrate transit Saturn at 07:27
Moon rise at 08:38
Moon enters Libra at 13:48
Mercury Trine transit Pluto at 13:56
Mars set at 13:56
Saturn rise at 17:21
Mercury set at 18:29
Venus set at 18:32
Jupiter rise at 18:41
Sun set at 18:43
Moon set at 19:22
Mars rise at 21:38
28 September 2022
Saturn set at 02:41
Mercury rise at 06:09
Venus rise at 06:25
Mars Trine transit Saturn at 06:49
Jupiter set at 06:53
Sun rise at 07:02
Venus SemiSquare transit Moon's South Node at 09:48
Venus Sesquiquadrate transit Moon's North Node at 09:48
Moon rise at 09:55
Mars set at 13:54
Moon enters the Via Combusta at 16:33
Saturn rise at 17:17
Mercury set at 18:24
Venus set at 18:30
Jupiter rise at 18:37
Sun set at 18:41
Moon set at 19:46
Jupiter SemiSquare transit Uranus at 20:58
Mars rise at 21:35
29 September 2022
Moon's South Node Stationary  Direct at 00:42
Moon's North Node Stationary  Direct at 00:42
Saturn set at 02:37
Mercury BiQuintile transit Saturn at 05:50
Mercury rise at 06:01
Venus rise at 06:29
Jupiter set at 06:48
Sun rise at 07:04
Moon Void of Course Starts at 09:58
Moon rise at 11:12
Mars set at 13:52
Crescent Moon at 14:01
Saturn rise at 17:13
Mercury set at 18:19
Venus set at 18:28
Jupiter rise at 18:33
Sun set at 18:38
Moon enters Scorpio at 18:55
Moon set at 20:15
Moon's North Node Opposition transit Moon's South Node at 20:43
Mars rise at 21:33
30 September 2022
Saturn set at 02:32
Mercury rise at 05:55
Venus rise at 06:32
Mars BiQuintile transit Moon's South Node at 06:37
Jupiter set at 06:44
Sun rise at 07:05
Moon rise at 12:29
Mars set at 13:50
Saturn rise at 17:09
Mercury set at 18:14
Venus set at 18:26
Jupiter rise at 18:29
Sun set at 18:36
Moon set at 20:52
Moon leaves the Via Combusta at 20:57
Mars rise at 21:30
Planet Positions on 1st October 2022
Major and Minor aspects, Moon sign changes, planet rise and set times, retrograde times
Planet Positions on 1st Oct 2022
Sun is in Virgo
Moon is in Scorpio
Mercury is in Virgo
Mercury is Retrograde
Venus is in Virgo
Mars is in Taurus
Jupiter is in Pisces
Jupiter is Retrograde
Saturn is in Capricorn
Saturn is Retrograde
Uranus is in Aries
Uranus is Retrograde
Neptune is in Aquarius
Neptune is Retrograde
Pluto is in Capricorn
Pluto is Retrograde
Chiron is in Pisces
Chiron is Retrograde
Moon's North Node is in Aries
Moon's South Node is in Libra
1 October 2022
Sun BiQuintile transit Moon's North Node at 01:44
Mars BiQuintile transit Pluto at 04:29
Mercury rise at 05:49
Venus rise at 06:35
Sun rise at 07:07
Moon rise at 13:41
Moon Void of Course Starts at 16:04
Saturn rise at 17:05
Mercury set at 18:10
Venus set at 18:24
Jupiter rise at 18:25
Sun set at 18:34
Venus Opposition transit Jupiter at 19:12
Mars rise at 21:27
Moon set at 21:40
Moon enters Sagittarius at 22:42
2 October 2022
Venus Sesquiquadrate transit Uranus at 01:00
Saturn set at 02:24
Mercury rise at 05:45
Jupiter set at 06:34
Venus rise at 06:38
Sun rise at 07:09
Mercury Stationary  Direct at 10:08
Venus Sesquiquadrate transit Saturn at 12:42
Mars set at 13:45
Moon rise at 14:44
Saturn rise at 17:01
Mercury set at 18:06
Jupiter rise at 18:20
Venus set at 18:23
Sun set at 18:31
Mars rise at 21:25
Moon set at 22:41
3 October 2022
Moon's North Node Stationary  Retrograde at 01:09
Moon's South Node Stationary  Retrograde at 01:09
Moon Void of Course Starts at 01:14
First Quarter Moon at 01:14
Saturn set at 02:20
Mercury rise at 05:41
Jupiter set at 06:30
Venus rise at 06:41
Sun rise at 07:10
Mars set at 13:43
Moon rise at 15:35
Saturn rise at 16:57
Mercury set at 18:02
Jupiter rise at 18:16
Venus set at 18:21
Sun set at 18:29
Mars rise at 21:22
Moon set at 23:52
4 October 2022
Moon enters Capricorn at 01:32
Saturn set at 02:16
Mercury rise at 05:38
Jupiter set at 06:25
Venus rise at 06:44
Sun rise at 07:12
Mars set at 13:40
Moon rise at 16:15
Saturn rise at 16:53
Mercury set at 17:59
Jupiter rise at 18:12
Venus set at 18:19
Sun set at 18:27
Mars rise at 21:19
5 October 2022
Moon set at 01:11
Saturn set at 02:12
Mercury BiQuintile transit Saturn at 04:41
Mercury rise at 05:37
Jupiter set at 06:20
Venus rise at 06:47
Sun rise at 07:14
Sun BiQuintile transit Uranus at 12:57
Mars set at 13:38
Venus BiQuintile transit Moon's North Node at 14:37
Moon rise at 16:46
Saturn rise at 16:49
Mercury set at 17:56
Jupiter rise at 18:08
Venus set at 18:17
Sun set at 18:25
Mars rise at 21:17
Moon Void of Course Starts at 23:46
6 October 2022
Saturn set at 02:08
Moon set at 02:33
Moon enters Aquarius at 03:58
Mercury rise at 05:36
Jupiter set at 06:16
Venus rise at 06:51
Sun rise at 07:15
Gibbous Moon at 10:37
Mars set at 13:35
Saturn rise at 16:45
Moon rise at 17:11
Mercury set at 17:53
Jupiter rise at 18:04
Venus set at 18:15
Sun set at 18:22
Mars rise at 21:14
7 October 2022
Sun SemiSextile transit Moon's South Node at 00:30
Sun Quincunx transit Moon's North Node at 00:30
Saturn set at 02:04
Moon set at 03:55
Mercury Trine transit Pluto at 04:56
Mercury rise at 05:36
Jupiter set at 06:11
Venus rise at 06:54
Sun rise at 07:17
Sun Opposition transit Chiron at 11:49
Mars set at 13:33
Saturn rise at 16:41
Moon rise at 17:33
Mercury set at 17:50
Jupiter rise at 18:00
Venus set at 18:13
Sun set at 18:20
Mars rise at 21:11
8 October 2022
Saturn set at 02:00
Moon Void of Course Starts at 03:41
Moon set at 05:16
Mercury rise at 05:37
Jupiter set at 06:06
Moon enters Pisces at 06:54
Venus rise at 06:57
Sun rise at 07:19
Mars set at 13:30
Saturn rise at 16:37
Mercury set at 17:48
Moon rise at 17:53
Jupiter rise at 17:56
Venus set at 18:12
Sun set at 18:18
Mars rise at 21:08
Pluto Stationary  Direct at 22:56
9 October 2022
Venus BiQuintile transit Uranus at 01:49
Saturn set at 01:55
Mercury rise at 05:38
Jupiter set at 06:02
Moon set at 06:34
Venus rise at 07:00
Sun rise at 07:20
Mars set at 13:28
Saturn rise at 16:33
Mercury set at 17:46
Jupiter rise at 17:51
Mercury SemiSquare transit Moon's South Node at 17:57
Mercury Sesquiquadrate transit Moon's North Node at 17:57
Venus set at 18:10
Moon rise at 18:12
Sun set at 18:16
Mars rise at 21:05
Full Moon at 21:55
10 October 2022
Saturn set at 01:51
Venus Quincunx transit Moon's North Node at 04:10
Venus SemiSextile transit Moon's South Node at 04:10
Mercury rise at 05:41
Jupiter set at 05:57
Venus rise at 07:03
Sun rise at 07:22
Moon set at 07:51
Moon Void of Course Starts at 09:14
Moon enters Aries at 11:32
Mars set at 13:25
Venus Opposition transit Chiron at 14:16
Saturn rise at 16:29
Mercury set at 17:44
Jupiter rise at 17:47
Venus set at 18:08
Sun set at 18:14
Moon rise at 18:33
Mars rise at 21:02
11 October 2022
Saturn set at 01:47
Mercury rise at 05:44
Jupiter set at 05:52
Venus rise at 07:06
Sun rise at 07:24
Moon set at 09:07
Sun Quincunx transit Uranus at 10:13
Mars set at 13:22
Saturn rise at 16:25
Mercury set at 17:42
Jupiter rise at 17:43
Venus set at 18:06
Sun set at 18:11
Moon rise at 18:56
Mars rise at 20:59
Moon's North Node Stationary  Direct at 22:47
Moon's South Node Stationary  Direct at 22:47
12 October 2022
Saturn set at 01:43
Sun Trine transit Saturn at 02:07
Mercury rise at 05:47
Jupiter set at 05:48
Mars Square transit Neptune at 06:47
Venus rise at 07:10
Sun rise at 07:25
Mercury Opposition transit Jupiter at 08:24
Moon Void of Course Starts at 08:37
Moon set at 10:20
Mars set at 13:19
Saturn rise at 16:21
Jupiter rise at 17:39
Mercury set at 17:40
Venus set at 18:04
Sun set at 18:09
Moon enters Taurus at 18:59
Moon rise at 19:22
Mars rise at 20:56
13 October 2022
Saturn set at 01:39
Jupiter set at 05:43
Mercury rise at 05:51
Mercury Sesquiquadrate transit Uranus at 07:01
Venus rise at 07:13
Sun rise at 07:27
Moon set at 11:30
Mars set at 13:16
Saturn rise at 16:17
Disseminating Moon at 16:19
Jupiter rise at 17:35
Mercury set at 17:38
Venus Quincunx transit Uranus at 17:58
Venus set at 18:03
Sun set at 18:07
Mercury Sesquiquadrate transit Saturn at 18:41
Moon rise at 19:54
Mars rise at 20:53
14 October 2022
Saturn set at 01:35
Jupiter set at 05:39
Mercury rise at 05:55
Venus rise at 07:16
Venus Trine transit Saturn at 07:21
Sun rise at 07:29
Moon set at 12:33
Mars set at 13:13
Saturn rise at 16:13
Jupiter rise at 17:31
Mercury set at 17:37
Venus set at 18:01
Sun set at 18:05
Moon rise at 20:34
Mars rise at 20:50
15 October 2022
Saturn set at 01:31
Moon Void of Course Starts at 05:11
Moon enters Gemini at 05:32
Jupiter set at 05:34
Mercury rise at 05:59
Venus rise at 07:19
Sun rise at 07:30
Mars set at 13:10
Moon set at 13:29
Saturn rise at 16:09
Jupiter rise at 17:27
Mercury set at 17:35
Venus set at 17:59
Sun set at 18:03
Mars rise at 20:47
Moon rise at 21:21
16 October 2022
Saturn set at 01:27
Mars enters Gemini at 02:06
Jupiter set at 05:29
Mercury rise at 06:04
Venus rise at 07:22
Sun rise at 07:32
Mercury BiQuintile transit Moon's North Node at 08:44
Mars set at 13:07
Moon set at 14:16
Saturn rise at 16:05
Sun Quincunx transit Neptune at 16:40
Jupiter rise at 17:22
Mercury set at 17:34
Venus set at 17:58
Sun set at 18:00
Mars rise at 20:44
Moon rise at 22:16
17 October 2022
Saturn set at 01:23
Jupiter set at 05:25
Mercury rise at 06:09
Venus rise at 07:26
Sun rise at 07:34
Mars set at 13:04
Sun enters Libra at 14:53
Moon set at 14:54
Moon Void of Course Starts at 15:14
Saturn rise at 16:01
Jupiter rise at 17:18
Mercury set at 17:33
Venus set at 17:56
Sun set at 17:58
Moon enters Cancer at 17:58
Last Quarter Moon at 18:15
Moon's South Node Stationary  Retrograde at 18:27
Moon's North Node Stationary  Retrograde at 18:27
Mars rise at 20:41
Venus Quincunx transit Neptune at 23:00
Sun Trine transit Mars at 23:06
Moon rise at 23:17
18 October 2022
Saturn set at 01:19
Jupiter set at 05:20
Mercury rise at 06:14
Venus rise at 07:29
Sun rise at 07:36
Mars set at 13:01
Moon set at 15:25
Saturn rise at 15:57
Venus enters Libra at 17:10
Jupiter rise at 17:14
Mercury set at 17:32
Venus set at 17:54
Sun set at 17:56
Mars rise at 20:37
Mercury BiQuintile transit Uranus at 23:52
19 October 2022
Moon rise at 00:22
Saturn set at 01:15
Venus Trine transit Mars at 03:21
Jupiter set at 05:16
Mercury rise at 06:20
Venus rise at 07:32
Sun rise at 07:37
Mars set at 12:58
Sun Square transit Pluto at 14:34
Moon set at 15:50
Saturn rise at 15:53
Jupiter rise at 17:10
Mercury set at 17:31
Venus set at 17:53
Sun set at 17:54
Moon Void of Course Starts at 19:00
Mars rise at 20:34
20 October 2022
Saturn set at 01:11
Mercury Quincunx transit Moon's North Node at 01:28
Mercury SemiSextile transit Moon's South Node at 01:28
Moon rise at 01:30
Mercury Opposition transit Chiron at 02:24
Jupiter set at 05:11
Moon enters Leo at 06:01
Mercury rise at 06:25
Venus Square transit Pluto at 07:03
Venus rise at 07:35
Sun rise at 07:39
Moon Void of Course Starts at 11:36
Mars set at 12:55
Saturn rise at 15:49
Moon set at 16:11
Jupiter rise at 17:06
Mercury set at 17:29
Venus set at 17:51
Sun set at 17:52
Mars rise at 20:31
21 October 2022
Saturn set at 01:07
Moon rise at 02:40
Jupiter set at 05:07
Mercury rise at 06:31
Venus rise at 07:38
Sun rise at 07:41
Mars set at 12:51
Saturn rise at 15:45
Moon set at 16:30
Jupiter rise at 17:02
Mercury set at 17:28
Venus set at 17:49
Sun set at 17:50
Balsamic Moon at 19:07
Mars rise at 20:27
22 October 2022
Saturn set at 01:03
Moon rise at 03:51
Jupiter set at 05:02
Mercury rise at 06:36
Venus rise at 07:42
Sun rise at 07:43
Mars enters out of bounds at 09:02
Mercury Quincunx transit Uranus at 12:25
Mars set at 12:48
Sun BiQuintile transit Neptune at 14:28
Moon enters Virgo at 15:35
Saturn rise at 15:41
Venus BiQuintile transit Neptune at 16:03
Moon set at 16:48
Jupiter rise at 16:58
Mercury set at 17:27
Venus set at 17:48
Sun set at 17:48
Mars rise at 20:24
Sun Conjunct transit Venus at 22:18
23 October 2022
Saturn set at 00:59
Mercury Trine transit Saturn at 02:01
Jupiter set at 04:58
Moon rise at 05:03
Saturn Stationary  Direct at 05:08
Mercury rise at 06:42
Sun rise at 07:44
Venus rise at 07:45
Mars set at 12:45
Saturn rise at 15:37
Jupiter rise at 16:54
Venus Quincunx transit Jupiter at 16:58
Moon set at 17:06
Mercury set at 17:26
Sun set at 17:46
Venus set at 17:46
Mars rise at 20:20
Sun Quincunx transit Jupiter at 21:21
24 October 2022
Saturn set at 00:56
Jupiter set at 04:53
Moon rise at 06:18
Mercury rise at 06:48
Sun rise at 07:46
Venus rise at 07:48
Mars set at 12:41
Saturn rise at 15:34
Jupiter rise at 16:50
Moon Void of Course Starts at 17:02
Mercury set at 17:25
Moon set at 17:26
Sun set at 17:44
Venus set at 17:45
Mars rise at 20:17
Mars Quintile transit Chiron at 21:22
Moon enters Libra at 22:03
25 October 2022
Saturn set at 00:52
Jupiter set at 04:49
Chiron SemiSextile transit Moon's North Node at 04:49
Chiron Quincunx transit Moon's South Node at 04:49
Mercury rise at 06:54
Moon rise at 07:35
Sun rise at 07:48
Venus rise at 07:51
New Moon at 11:49
Solar Eclipse at 12:00
Mars set at 12:37
Saturn rise at 15:30
Jupiter rise at 16:46
Mercury set at 17:25
Mercury Quincunx transit Neptune at 17:30
Sun set at 17:42
Venus set at 17:43
Moon set at 17:48
Mars rise at 20:13
26 October 2022
Moon enters the Via Combusta at 00:17
Saturn set at 00:48
Jupiter set at 04:44
Mercury rise at 06:59
Moon's South Node Stationary  Direct at 07:26
Moon's North Node Stationary  Direct at 07:26
Sun rise at 07:50
Venus rise at 07:55
Moon rise at 08:54
Mercury enters Libra at 09:18
Mars set at 12:34
Saturn rise at 15:26
Moon Void of Course Starts at 16:30
Jupiter rise at 16:41
Mercury set at 17:24
Sun set at 17:40
Venus set at 17:42
Moon set at 18:15
Mars rise at 20:10
27 October 2022
Saturn set at 00:44
Moon enters Scorpio at 02:01
Mercury Trine transit Mars at 04:37
Jupiter set at 04:40
Mercury rise at 07:05
Sun rise at 07:51
Venus rise at 07:58
Moon rise at 10:14
Mars set at 12:30
Mercury Square transit Pluto at 14:09
Saturn rise at 15:22
Jupiter rise at 16:37
Mercury set at 17:23
Sun set at 17:38
Venus set at 17:40
Moon set at 18:50
Mars rise at 20:06
28 October 2022
Saturn set at 00:40
Moon leaves the Via Combusta at 03:24
Venus BiQuintile transit Jupiter at 03:57
Jupiter set at 04:35
Mercury rise at 07:11
Sun rise at 07:53
Venus rise at 08:01
Moon rise at 11:30
Mars set at 12:26
Saturn rise at 15:18
Jupiter rise at 16:33
Mercury set at 17:22
Sun set at 17:36
Venus set at 17:39
Moon Void of Course Starts at 19:17
Moon set at 19:35
Mars rise at 20:02
Crescent Moon at 22:20
29 October 2022
Saturn set at 00:36
Jupiter set at 04:31
Moon enters Sagittarius at 04:36
Mercury BiQuintile transit Neptune at 05:57
Mercury rise at 07:16
Sun rise at 07:55
Venus rise at 08:04
Sun BiQuintile transit Jupiter at 09:38
Mars set at 12:23
Moon rise at 12:38
Saturn rise at 15:14
Jupiter rise at 16:29
Mercury set at 17:21
Sun set at 17:34
Venus set at 17:38
Venus Sesquiquadrate transit Neptune at 17:46
Mercury Quincunx transit Jupiter at 18:32
Mars rise at 19:58
Moon set at 20:33
30 October 2022
Saturn set at 00:32
Jupiter set at 04:27
Moon Void of Course Starts at 04:41
Mercury rise at 07:22
Sun rise at 07:57
Venus rise at 08:08
Mars set at 12:19
Moon rise at 13:33
Mars Stationary  Retrograde at 14:26
Saturn rise at 15:10
Jupiter rise at 16:25
Mercury set at 17:21
Sun set at 17:32
Venus set at 17:36
Mars rise at 19:54
Moon set at 21:43
31 October 2022
Saturn set at 00:28
Jupiter set at 04:22
Moon enters Capricorn at 06:54
Mercury rise at 07:28
Sun rise at 07:59
Venus rise at 08:11
Sun Sesquiquadrate transit Neptune at 10:51
Mars set at 12:15
Moon rise at 14:16
Saturn rise at 15:06
Jupiter rise at 16:21
Mercury set at 17:20
Sun set at 17:30
Venus set at 17:35
Mars rise at 19:50
Venus Sesquiquadrate transit Mars at 19:56
Moon set at 23:00