What-does-saturn-mean-in-astrology
Saturn is seen as the great timekeeper and the teacher in astrology – teaching the necessity for security and wellbeing.
Saturn represents "The soul at the nadir (depths of despair) of matter" Marc Edmund Jones
What does Saturn mean in your chart?
Key lessons of Saturn Boundaries are patience, timing, overcoming obstacles, Discipline, hard work, dedication, intelligence, strategic planning, creativity, order, structure, authority figures, wisdom, slow and steady pace, personal responsibility, your obligations, limitation and foresight.
Learning to get back up after each fall, enjoy all aspects of life, the good, the bad, the happy and the sad, preparation for all of life's weathers-experiences. Knowing your limits and sticking to them, focusing on your goals, doing your personal best, and always looking on the bright side of life, yes, Saturn has dry humour.
What does Saturn mean in your chart?
Saturn is in your natal chart, and the aspects of other planets and houses show.
Where it is best to focus your ambitions, work hard and take charge, or Where you feel insecure and feel the need to try too hard to prove your worth.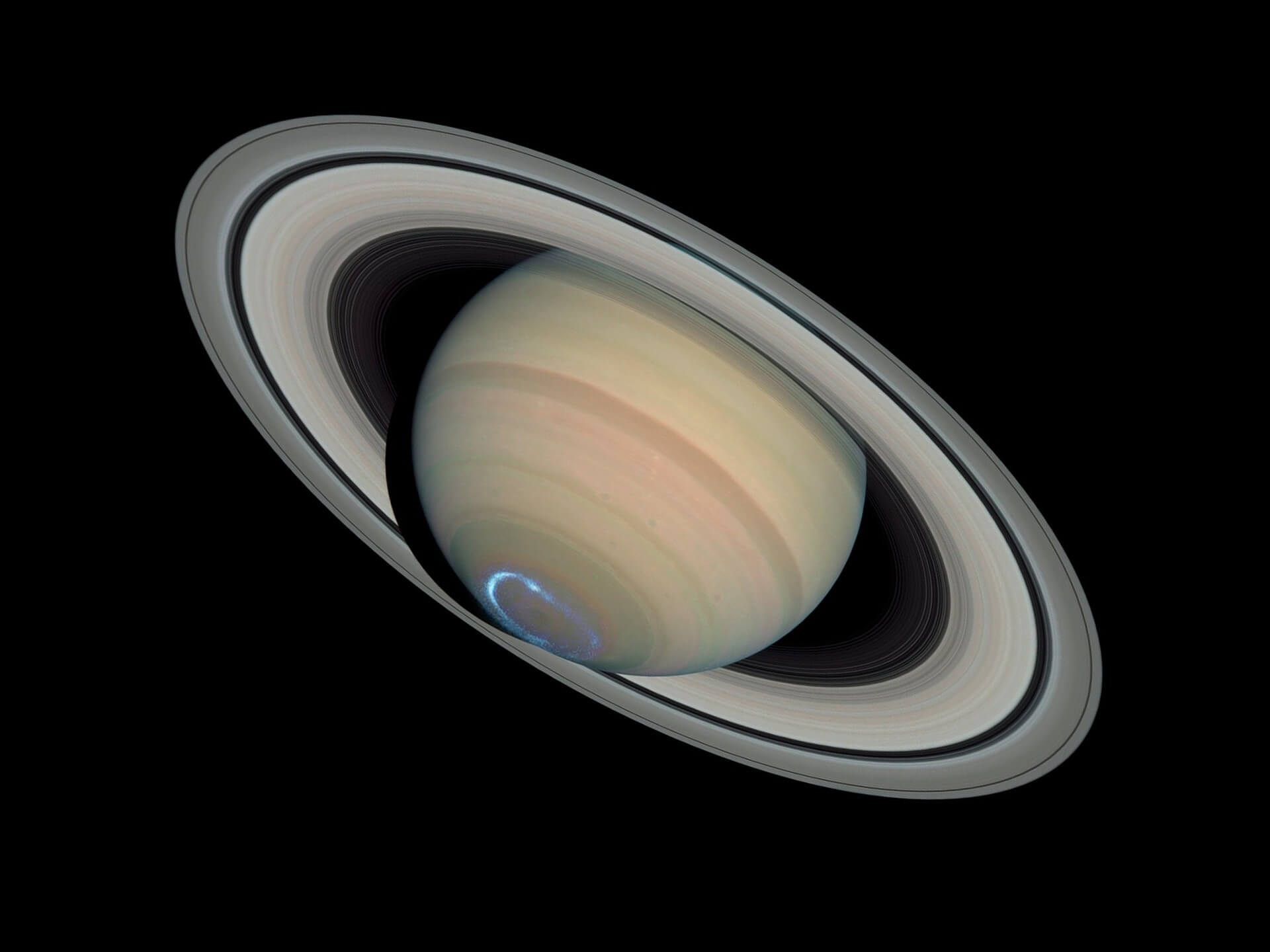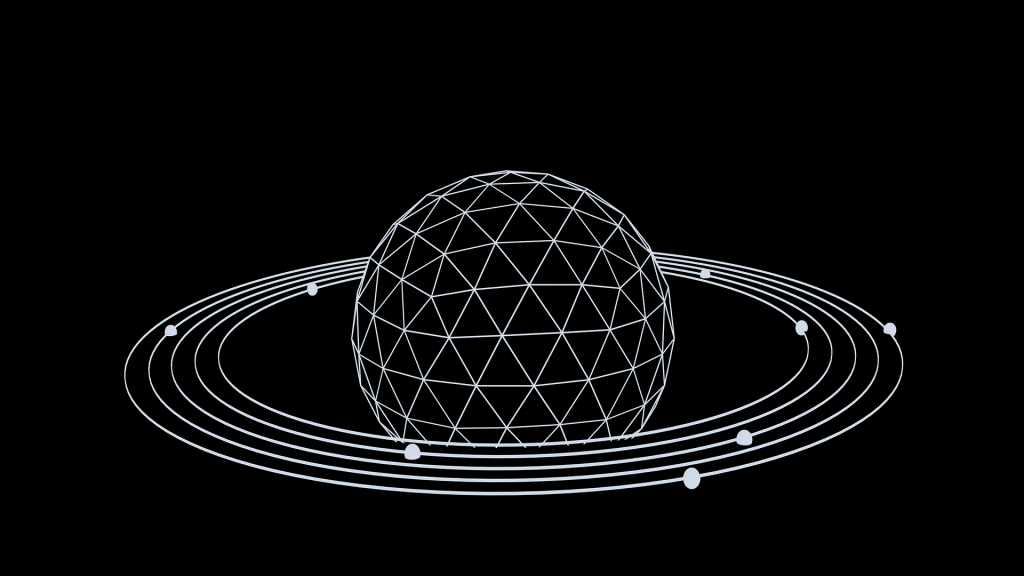 What zodiac is associated with Saturn?
Saturn rules: Capricorn and sub-rules Aquarius and the 10th and 11th houses.
Saturn Esoterically rules Capricorn- showing the importance of Saturn on the material and spiritual levels.
Exalted in: Libra
Fall: Aries
Detrimental: Cancer, some astrologers say, in  Leo also
Mercury feels at home (dignified) in Capricorn at night   and Aquarius in the day
Saturn is closest to the Earth in Gemini and furthest in Sagittarius and
Polarity:  masculine and feminine due to rulership of Capricorn (Yin) and Aquarius (yang). Although some astrologers say it's strictly a masculine planet, others say it's bisexual. I think all planets and energy are bisexual due to the duality of all things.
Associated with:  7th house due to Uranus esoteric rulership of Libra, the 9th and 12th house due to Jupiter esoterically ruling Aquarius. The 11th house, 4th and 12th house due to Neptune's esoteric rulership of the 4th house and Cancer.
Saturn is also associated with hard work, the number 8, some forms of dark magic, materialisation, the planet of realism and fate- karma.
Day of the week:  Saturday- Saturn day
What is Saturn personality?
Saturn keywords
Positive
Objectives
Personal responsibility
Self-assurance
tradition
Social order/ conformity
Time
The past-learning lesson form to have a better future
Caution
Self-mastery
Security
Authority
boundaries
Order
long term Planning
Self monitoring-motivation
Patient
slow
caution
wise
foresight
Strategy- forethought
Focus on life progression, career, education, personal development
Trustworthiness
reliability
Endurance
erring on the side of caution rather than jumping in at the deep end.
Necessary sacrifice
Perseverance, against all cost
Concentration
Heritage-elders-tradition-father figures
Wisdom
Self-responsibility
Self-limitation
Authentic Self-expression
Hard work
Self-discipline
Long haul—–going and staying the course
Test
Law and order
Karma- fate
Duality
Practical
Childhoods
Saving
history books of ancient wisdom
Negative
Heartless- cruel- coldness
Repression
Back of belief
Ageing
Wisdom
denial
Being negative
Being inflexible
Emotional coldness
The past – being stuck- repeating it
tradition
karma
setback's
limitation
adversity
Morbidity
Withdrawal
Pessimism- cynism
Depression
Family and personal secrets
Shame
shadow
Guilt
Blame
Materialism
Isolation
Negative mentality- programming
Ill health
Over analytical
Suspicion
Sceptical
Pride
Melancholy
Misery
Miser behaviour
Fearful
Lack of organisation
Defensive
What is the effect of Saturn in astrology?
Saturn energy is all love; however, sometimes that love is tough, but that's because life is rough. Saturn biggest lesson is to learn to dance in the storms and prepare for the rain in the good times.
Saturn, the rings pass not, meaning you cannot evolve if you don't conquer material restrictions.
This doesn't mean to be greedy or excessive in seeking material security but to learn to master the limitations of reality.
Takes 29-30 years to pass through each zodiac sign; Saturn returns happen in each person's life at age 29-30, 58-60, 87-88……
If you have an adverse Saturn placement in your natal chart by house or aspect, then you may have to battle with sadness- or chronic depression.
 Deep frustration, persistent illnesses, adversity after adversity, feeling cut off- loneliness, alienation, debilitating thoughts and rejection.
A negatively aspected Saturn can make you prone to cruelty, selfishness, excessive scepticism, being overly ambition. Prideful, materialistic, pessimistic and repressed.
But Saturn is said to give long life to those with positive or house or sign placements, although Saturn is seen to bring adversities. It is also seen as a giver of success if Saturn makes positive house placement or aspect.
 Although having negative aspects in your birth chart to Saturn can still result in a long and affirmative life. Because you will have to learn survival tactics to hold your ground and get through your constant adversities.
Saturn was the taskmaster in astrology in ancient times; it was seen as malefic; Saturn teaches the truth of acquiring anything in life. Fashions are fleeting, they change, and truth never does.
 Wisdom comes through learning from past mistakes, wisdom is not saying anything; it's doing a thing consistently; real learning takes time, it is slow, but it lasts forever, or until your next incarnation at least 😉
Where Saturn is placed in your natal chart and the aspects it makes. Shows what inborn talent to take charge of the early life lessons that taught you responsibility or lack of.
Where you feel self-doubting –unconfident – less than and anxious.
The ways you may hide your insecurities and past life or current life karma, the way through insecurities, is to yes, love yourself for who you are.
But if you lack any skills, you should take time to learn them slowly because you need skills to continuously progress in life.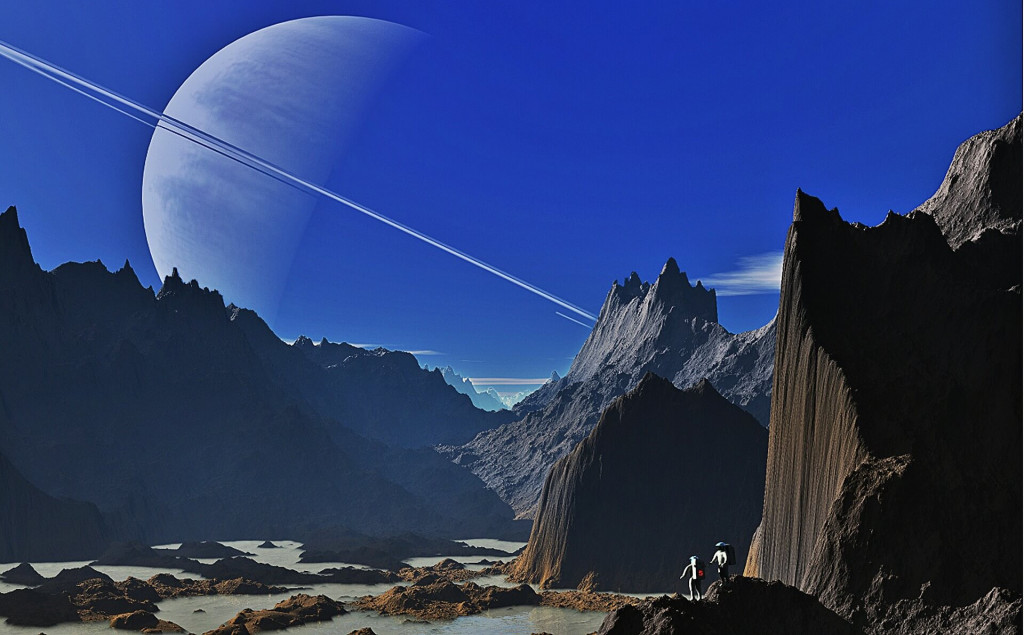 A brief overview of Saturn's meaning in each zodiac sign
Saturn energy is very good to use to focus on the material getting the job, the house, the car, the wealth and status etc.; the Saturn vibration can also help with personal and spiritual development.
Helping you understand and accept adversities in life and why to make the highest potential and reality.
 You have to build the courage and strength to keep on going even when you want to stop, becoming responsible for your life in all ways.
Being strong and determined can affect you negatively in two ways; others may see you as unfeeling and cold.
Indeed you could be detached and selfish if you take an all work and no play approach to life. Limiting human connection to reach material or spiritual goals.
The second way being strong in your Saturn energy can affect you is that people may take advantage of you. Expecting you to do things they should be doing, saying this like oh well, so and so likes to work, so I let them do it.
Saturn is also good in Taurus and Virgo because they belong to the earth element, and Saturn co-rules Capricorn, an earth sign.
When Saturn is in Taurus and Virgo, it enables practical thinking and actions, the willpower to focus on and follow through on plans that will include the pros and cons of any situation or ambition.
However, both positions can make you worry too much, complain, and focus too much on materialistic ambitions.
Saturn in Gemini can make you detached in your thinking, giving you the ability to focus on the practicalities. Still, Saturn in Gemini and Pisces can deepen feelings of gloominess, suspicion and emotional instability, especially when Saturn is in Pisces.
Saturn in Pisces also makes you too concerned with the past, forgetting the here and now; you can be very giving.
 But you can allow others to use you by taking care of the needs and obligations they should be doing; this is the same for Saturn in Cancer.
Saturn in Cancer can make you too needy and concerned with personal security. However, you can repress this need, and your emotions, tending to focus on material security and suppress your feelings.
Saturn in Leo can make you overbearing, demanding respect from others at all costs. You can be stubborn in your beliefs and become set in your ways and egotistical.
 Expecting too much attention from others causes them to abandon you, even your own children.
Saturn in Aries can make you self absorbed, denying or not caring about the needs of others. Focusing strictly on your own desires and plans, you may be overly concerned with security.
Saturn in Sagittarius provides the ability to be less mutable, which helps stabilise any feelings of anxiety and hopelessness. Helping you put practical use to your personal philosophy, visions, ideas and aspirations.
Saturn in Libra is exalted, giving you a disciplined, serious and philosophical attitude. You are concerned with equality, fairness and the needs of others, but you can also be intolerant, demanding and unforgiving.
Saturn in Scorpio can make you interested in life's unknown and hidden meanings; you can do well in all finance and occult matters.
You can be too demanding of yourself and others negatively.
 You can be secretive and afraid to rely on others. Which can cause issues in intimate relationships. You can be revengeful and unforgiving.
Saturn in Capricorn can make you ambitious, chase status and power, and have an air of dignity that can draw respect from others. But you can isolate yourself from others and be cut off from your own feelings. 
You can also be too rigid in your routine and beliefs; others may see you as a dictator, although they often respect you.
Saturn in Aquarius can help you have extreme focus; you can be independent in thought and gives a tendency towards scientific, philosophical, humanitarian or technological thought. You can be hard work and unbiased.
Negatively, you can be selfish, too prideful in your own wisdom, and lack appreciation.
More about Saturn in astrology
Influences:  Stomach, Nutritive and digestive systems illnesses, the skeletal and muscle system which protects bones and organs, all areas of skin – skin helps regulates body temperature and is a boundary between the epidermis.
Creates skin tone and provides a water barrier, dermis- connective tissue, follicles and sweat glands and the hypodermis- consist of fat and connective tissue.
The anterior lobe of the pituitary gland is a small size of one single bean but the most significant part of the endocrine glands, which is responsible for bone and muscle formation.
 Determines your stature if y are short, tall, slim etc…… if the anterior lobe is not developed correctly, it can cause dwarfism and gigantism. Calves of legs, gristle, gall balder, teeth and tendons.
Medical disease associated with Saturn:  Stomach, Nutritive and digestive systems illnesses, diseases which obstructs limits, regresses, clots, blood solidification- or hardening of skin –arteries etc., defensive illness like autoimmune ailments.
Skeleton systems disorders like bone deformities and fractures, dislocations, club foot,  skin irritations like eczema, herpes, psoriasis, teeth decay, pituitary glands, gall balder and spleen dysfunctions, kidney diseases, gastric disorders,  claw hand, Rectum disorders, disorders of sweat production, fistulas such as Brachial fistulas.
Colours:  black, greys, dark brown, sage green lead colours, colours that evoke dreariness – misery
Animals:  bear, camel, the ass, mole, shellfish, eels, wolf, crocodile, rat, stork, crane, pelican, lion, poisonous animals, mouse, beetles, and animals that represent the dark side or nature-  animals that have a foreshadowing story to them like a black cat, coyote, bats, owls etc.
Careers: Scientist, engineers, ministers, gardeners, low skilled jobs, agriculture, coal or other mining work, plumber all types of labouring and building site work, architect, high up politic and civil service- government jobs, estate agent, scrap metal merchant- junk – recycled goods or waste worker or owner, prison work.
 Dealing in antiques or any job to do with history such as achiever, working in graveyards- cemeteries, making clocks or watches, working with frozen goods, like ice cream maker or seller, dealing in metals, working with clay making bowls, vases etc, glassworker, religious devotees like monk or nun.
Metals/ minerals: coal, lead or molten dross metals of all types( solid impurities), dull and heavy minerals.
Precious stones:  jet, lava rock. Black kyanite, toadstone, sapphire, lapis lazuli, smoky quartz, onyx, shungite, black obsidian, lolite and all dark, ashy and black stones. And crystals and stones of little or no value.
Plants, trees and bushes:  aconite, blitium, aspen tree, beet, beech tree, blue bottle, birdsfoot, barley, crossword, deadly nightshade, cannabis Sativa, common ivy, oak tree, rupture wort, yew tree, wolfsbane, willow tree, onions, hawkweed, black alder, mandrake, pine trees and potatoes.
Astrologer Sepharial says Saturn is associated with hard, clean-cut outlines, short straight lines, narrow paths, cramped- limited structures.
The tastes associated with Saturn are sour, shocking, cold and severe
Saturn's Symbol in astrology, meaning
Saturn's Symbol:  the half circle representing higher consciousness- soul- and mind in astrology.
According to the myths, Saturn's Symbol is the scythe (used in farming to cut things down). Cronos- the father of time carried the scythe.
Saturn is the planet of rules restrictions, and looking at the broad picture, Discipline is the key to all success, even if you want to be a singer or artist.
You need follow-through- consistency in action, some sort of order, even if it is chaotic; Saturn wants us to build foundations.
So reminds us that while we are on Earth, the "concrete soul (higher consciousness) is limited by conditions", as Alan Leo said.
I am the lofty type, and I would love nothing more than to bathe in the seas of Neptune creativity, yet Saturn calls out, work, work, work – order, productivity, structure, or you will never generate.
Saturn reminds us no matter how lofty our ideals, physical limitations take precedence over the inner expressions of soul and mind; you must learn to manage all aspects of your personality.
Your emotional, psychological wounds, addictions, handing practical matters like finding a home, paying the bills.
without order you can't make it in life, as my mom was always drummed into us as kids.
At one stage, Saturn's Symbol was similar to Jupiter's but upside down,
Yet after all, as I have already said, Saturn is Jupiter's opposite, Jupiter expands(maximises), Saturn contracts (limits).
 Saturn teaches strategy, making plan B's, C's, D's, Z's even.
You want to be an AstroPhysicist, Doctor, Athlete, deep-sea diver, C.E.O, pirate or mermaid….well, you have to make a plan and learn the skills to be these things.
Get serious, work hard over long periods of time; be consistent, patient- long-suffering, building your resilience to overcome the obstacle and heartbreaks, which are sure to come your way.
Jeff Mayo said that Saturn, the cross of matter at the top of Saturn's Symbol, represents the formative- shaping-development stages in life
demonstrating the need to adapt to whatever life throws at you.
 Because if you don't, you will be swallowed by adversity, not said to be harsh.
 But it is what it is, and this is Saturn I am talking about; it is blunt, direct, brutal, and realistic.
Yes, true, some of us are born with talent, but you have to still nurture and direct that talent, perfect your craft over time, upgrading your skills, so you can stay on top of your game.
Saturns symbol reminds us that there is a thinker, builder, knower, disciplinarian in us all, but we must develop and keep refining our character to withstand the trials of life.
The mythology of Saturn, is Saturn the god of astrology?
Saturn Cronos
Saturn was an ancient Italian rustic god associated with the Greek god Cronos;  in earlier myths.
Saturn was an early king of Latium who ruled during Earth's golden age.
Saturn taught humans to grow crops and look after the fields.
Saturn was not viewed as Italian by his worshippers but as a traveller who came to their land to escape Jupiter (Zeus).
Saturn had his own festival called Saturnalia, which happened in late December. It was the merriest time of the year, kinda like modern-day Christmas.
In the myths of Cronos, he was the son of Uranus and Gaia (Earth), which explains Saturn's dual rulership of Aquarius and Capricorn in astrology.
Uranus and Cronos are a big part of each other's myths, after all you cannot use the individuality called for in Aquarius energy without the Discipline of Saturn.
Cronos became the king of the Titians and Titanessess; Cronos married Rhea, his sister, and his mother Gaia complained about his father's behaviour.
Uranus was jealous of his own children, so in some myths, he would push them back into his wife's womb after she gave birth to them. Gaia gave birth to 100 giants and Cyclopes.
Uranus pushed all his children back into Gaia's womb….oucccchhh; this distressed Gaia, so she asked Cronos for help.
Cronos castrated his father and took over his father's (Uranus) kingdom.
Cruel to be kind- or own actions driving all fears?
Still, he became just as violent and brutal as his father, imprisoned the giants and Cyclopes, and ate his own children.
Fearing they would get rid of him like he disposed of his own father, Uranus.
However, Rhea successfully hid some of her children, including Demeter, Hades, Poseidon-Neptune and Zeus.
In some myths, Cronos-Saturn managed to eat all his children except Zeus.
In other legends, Cronos-Saturn is not a child-eating monster tyrant but a benevolent ruler who ruled over the golden age; in some myths, Cronos is mistaken for the word Chronos which means time
Other myths or deities associated with Saturn  Chuin- Kewan-Kaimanu worshipped by the Israelites, Kakkab Pes- Star of Boar one of the two primary deities of the Euphratean Pantheon, Ninurta Babylonian God of death and Ninib Euphratean god of strife.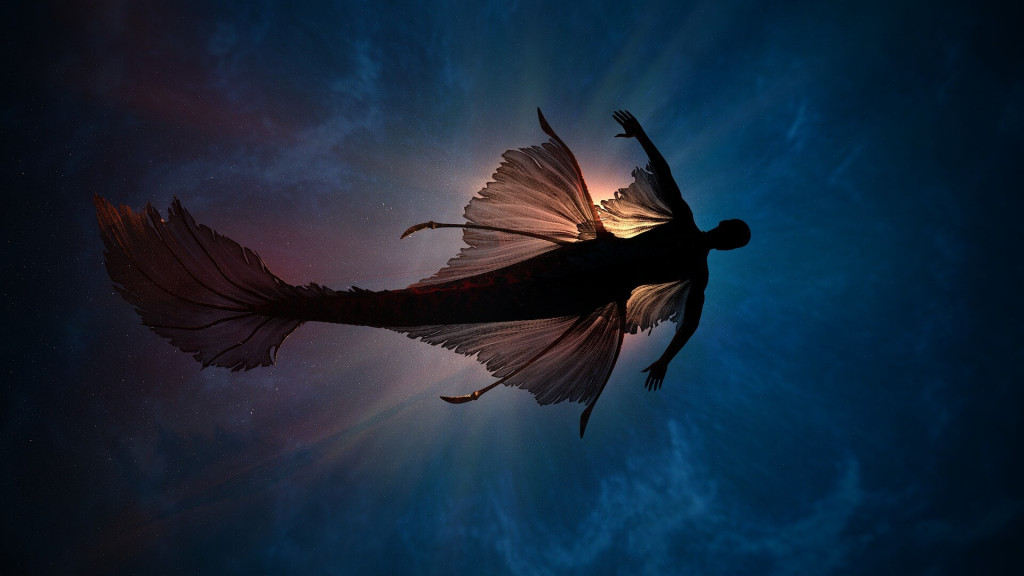 1000s of them that make up it larger rings Saturn is around 240, 000 miles wide, woooahhh again,  Saturn days are around 10 hours and 45 minutes long, it takes 29-30 years to orbit the sun.
As of 2022, Saturn has anywhere from 89 to over 120 moons; Saturn's largest moon Titan is larger than mercury and Pluto; Saturn is not a dense planet.
 This is ironic because some of the experiences it represents, restrictions and obstacles can be highly dense-solid if Saturn could fit in the world's largest ocean.
Which it cannot, It would float, although Saturn may have a solid core; as of yet, only a few space missions have been to Saturn, so there is plenty to be discovered.
Saturn winds can reach up to 1100 miles per hour, Saturn turns once every 10.5 hours, Saturn is around  75 000 miles wide, and it bulges at its equator.
Is Saturn a spiritual planet?
Esoteric – deeper spiritual meaning of Saturn
Without Saturn, we would not be able to see clearly, especially through the fog of Neptune's addiction. Mars's impulsiveness, Manage Leos and the Sun's ego and superego. We cannot follow through on the call of Pluto to transform.
Without the Discipline of Saturn, we would not know how to properly use the possessions and sensuality of Venus, nor the intellectual insights of Gemini and Aquarius, nor gain the balance of Libra.
We will not learn the lessons of Pluto's and Scorpio's sting and penetrative insights.
Cancers longing for a place to call your own and nurturing, nor be able to reach the heights of Pisces creative and mystical gifts.
 We wouldn't be able to make plans to follow the call of adventure; Saturn in Sagittarius calls you or utilise Uranus's independence, freedom of thought, inventiveness, and genius.
Understanding and mastering the key themes of  Saturn is critical for all signs, aspects and birth chart configurations. For you cannot make your ambitions real without consistent effort.
Whether they be material or spiritual goals.
It is all fine and dandy to have dreams, ambitions, and creativity, but if you cannot channel it into productivity to produce a physical body of work.
 If you cannot present your idea to others, then what's the use of innate talent? Saturn gives form to subconscious ideas, so your abilities don't go to waste.
Saturn shows the constant battle between ego and higher consciousness on the esoteric level. Do you spend your life living up to other people's, cultural, religious, social, and National expectations?
Conforming to fit in, avoiding facing the isolation that can come from going your own way.
On the spiritual level, Saturn wants you to realise yourself as a higher being separate from your past lives, national, religious, and family programming, your psychological and emotional wounds.
At first, the spiritual-higher consciousness path may call you to long periods of isolation aloneness. Saturn energy prepares you for this as you dare to be who and express who you are authentically.
What does the planet Saturn signify?
Saturn's highest calling is for you to become a self-actualised human…a self-actualised higher consciousness.
By unlocking the door of your highest self so you can understand, have compassion for, forgive, heal and do the lifelong work of managing your inadequacies.
Self-destructive thoughts and behaviours, torment, fears self protect mechanisms.
That cut you off from the fullness of life, so you can finally let go of your inhibitions- repressions, self-denial, crippling self-doubt and hatred.
As well as any resentments and ill feelings you hold towards the process of life and the people in it, Saturn season is the start of winter.
 Capricorn, which Saturn rules, shows us how nature goes barren and growth slows off in some places or stops altogether.
Yet, in reality, the Earth is preparing for its rejuvenation, which starts with spring, cumulates in the summer and carries on throughout autumn; some places on Earth do not have a winter season, perse such as Columbia, Fiji, Venezuela, Vanuatu and Tuvalu
Saturn's teaches you to preserve and save for a rainy day, on all levels, money for emergencies and future plans, clothes for all seasons.
One of the critical lessons of Saturns energy is that you need to prepare to live your best life. There are many levels for this, learning to manage Saturns restrictions, obstacles, setbacks and failures.
Getting stronger after each fall, learning to avoid the things you can, planning strategies to recover when the unexpected happens, and they always happen.
Saturn wants you to have a keen awareness and sense of self to keep you centred and grounded in this rapidly, ever-changing world, your values, and long term plans. Saturn tests your resolve-will power; how much do you really want something? 
Saturn provides the tenacity to keep going through your emotional, psychical, and psychological struggles and keep working towards your long-term projects and goals.
Even when you want to give up,  Saturn provides the last reserves of dedication to so you keep on going, knowing there is a season for everything, a sow to sow and a time to weep, a time to speak and a time to keep quiet
Saturn teaches the lesson of patience and endurance in the myth of the hare of the tortoise; it was the slow tortoise, not the faster hare, that won the race.
Saturn crystallises dreams into reality; it allows you to keep standing through the hard times.
Without the rules and the troubles Saturn brings, you would never learn your personal limits or what your boundaries are.
Saturn is the initiator into the secrets of finding and maintaining balance in the material realm and the gatekeeper into the higher mysteries of the religious, spiritual, and ethereal (unknown-hidden)realms.
Why is Saturn so special?
 What is needed for long term success? How do you keep it when you get it? These questions are answered by learning self-control, Discipline, resilience and understanding. 
Martin Schulman says Saturn's fundamental nature is the superego force.
 Which shows each individual what will give them the security of the manifestation/ harvest they are searching for and what will keep them from getting their deepest desires and reaching their goals
Saturns wants you to set the proper boundaries and learn how to navigate suffering. Building your persistence and resilience "muscles" and creating routine and structure in your life and for you to take care of simple things.
Such as getting enough sleep, eating enough food, exercising so you can keep your body healthy, so you can find an income stream that allows you to have somewhere to live pay your bills and all of life's other expenses.
Saturn wants you to arrange your lifestyle so that your life flows smoothly, even through the hard times. To do this, you periodically question who and what you allow to stay in your life.
Saturn wants you to ask from time to time: which friendships should you keep, which ones you should let go of? How do your personal habits get in the way of your personal development, education and career progress?
How can I save more money or rearrange my finances to afford to do the things I want? Am I using my time effectively?
Am I looking after my emotional, psychological, physical and financial health enough? What habits and thoughts do I need to change to live a better life?
Should you marry this person? Is love really enough to keep a relationship going? All these lessons and more Saturn teaches
Because in 9 cases out of 10, it is someone's lifestyle that keeps them off the path of reaching their highest potential. What you do and who you it with is very important for long term security.
Spiritually Saturn's needs you to adhere to the laws of nature and dedicate yourself to finding and following the rules of obtaining-discovering and maintaining higher consciousness.
How can we make Saturn happy?
We all get fleeting moments of inner peace by good news, finding a new lover and having good sex. The highs of drugs and alcohol, socialising, being entertained, but how do you keep those feelings going forever? Saturn shows you have.
Saturn's obstacles, although painful, adversities real aim is to teach you how to get more determined to get what you want.
Saturn teaches perspective by refining and strengthening your personal character (personality) and shows that the result of past actions (karma) can be overcome.
If you learn from your mistakes, do not repeat your past, training your mind (via reprogramming your subconscious mind) to control your thoughts and actions.
This is how you gain control over yourself and find your inner nirvana- happiness.
 Finding the keys to fill your inner void by your own commitment to you're your lifelong personal development and healing path.
You can never control the world or its people, but you can conquer yourself and gain self-mastery.
Saturn is the great teacher in astrology; it matures you from a naïve child into an insightful adult.
Saturn is responsible for passing down not only family history from generation to generation but spiritual- higher consciousness knowledge from one century to the next
Teaching that success – personal development, needs planning, willingness and aptitude to adjust these plans when internal and external environmental factors call for it.
Get real is Saturn's highest message, along with knowing your worth; Saturn teaches self-love via overcoming all barriers to it.
Saturn asks you to gain integrity in your values and work hard for what you want.
Saturn's teaches truth, not wishful thinking or foundationless ideals-ethics; Saturn forces you to seek meaning in life. Until you do, you will wander around aimlessly.
Creating something that will live beyond your physical transition (death), like the books and wisdom passed down through the history of humanity.
 Saturn highest calling ask you to leave behind a worthwhile personal legacy when you exit the earth plane in your current incarnation
Some free Saturn counselling, in-depth, personal reflections and pointers to help you live your best life
What is Saturn known for in astrology?
Saturn is seen as the great restrictor, the giver of boundaries and karma; Saturn also marks big turning points in your life and planning for your future.
When you turn 30, which is the start of adulthood when you turn 58-60, the marker of the later period of life.
Saturns goal is to make you aware of your highest potential; if you believe in reincarnation, as I do.
Your highest potential is found in learning the lessons you said you wanted to learn in this incarnation.
You can learn your lessons the hard way or easy way; the decision is yours.
In ancient times the snake which ate its own tail, the Uroborus, represented Saturn.
 If you want to pass Saturn's test, you have to use your higher self to control your lower, base desire.
To become master of yourself, and therefore the fate Saturn represents.
You cannot run from your fate, but you can rise above it, conquer yourself, to control your destiny.
Saturn shows us the past week need to let go to have our future; it can be viewed as a negative influence; however, Saturn only pushes back.
 When we refuse to heed and take notice of the need to let go of outdated patterns and relationships.
When we refuse to trust our small voice or gut feelings that call us into the new and unknown.
Saturn is about restricting your egotistical tendencies, calling us to engage in our own thinking process's – learning temperance and the multitude of lessons life throws at us.
I firmly believe through experience that we need to obtain a level of self-awareness, at least gain the ability to look at ourselves critically.
To understand the lessons of the planet Saturn.
Saturn can be the angel of death or lord of the dance!
Saturn is about the material world, but it is also about deep imagination and the spiritual world.
After all, are we not all living in a world of higher consciousness- immaterial manifestation. That gave itself, and the whole of the cosmos form out of the intangible.
Let's not forget Saturn energy can be very private. After all, only because one does not go raving about their beliefs in spirituality or any other matter.
This does not mean that one does not believe in a thing; Saturns humour is quite dry, cold and earthy.
Saturn wants you to manage your flaws and personality disorders, which are always developed from the repression of authentic self-expression.
Finding healthy ways of letting out all aspects of your character-temperament, "good" and "bad".
We often learn to suppress our authentic nature because of negative feedback from others,  childhood and other life experiences.
Saturn wants to teach the proper expression of your personality, which you gain from self-understanding, which is achieved by learning from your experiences.
This takes self-discipline, focus, willpower, patience- timing,  and delaying self-gratification.
Saturn gets much stick in astrology for being the great restrictor. Humans tend not to like restriction, so we often kick against the drawbacks.
Rather than extracting the lessons and wisdom from OUR TRIBULATIONS, HEARTBREAKS  AND ADVERSE CIRCUMSTANCES.
This is because we do not understand- limitation, YES GRANTED,  sometimes it can feel like getting your sweeties robbed from you.
Life can be a roller coaster; for example, you meet someone new and think, "Now my blessings are here, my true love has come, oh no, now the gone again, oh the tragedy, oh the woe, the suffering, oh no".
Moreover, I agree that Saturn is like the seasoned crooked thief, who would even take a babies dummy from them while innocently strapped in their pram.
But I have learned, from my own experiences with limitations and setbacks, that Saturn is just as worthy of the adoration people traditionally give to planets such as Jupiter or Venus.
I personally have Saturn in Libra, and as all astrologers know, when Saturn is in Libra, it is exalted,
So hail Saturn, thank you for giving me the temperance and hindrances.
which turned my wet-by-the-ear notions into concrete reality, built on a solid foundation rather than clouds in the sky….
Now, I will talk in great detail about what this highly misunderstood planet is genuinely all about.
We must stop seeing the Natal Astrological Chart placements or Astrological Transit's as occurrences we must fear;.
No aspect in anyone's chart is to be feared, your aspects and planetary energies must be understood, healed, managed, and some of them transcended.
Knowledge of your astrological natal chart and transits are meant to help you in your quest of setting yourself free from emotional and soul baggage, Societal expectations and familiar traps.
 Astrological knowledge should not imprison you.
Instead, it should be used as a soul or personality map that can help you unlock your many depths.
Knowing thyself is the most significant life hack of all, and astrology can help you with that process.
Highlighting your aversions, obsessions, possessions, addictions and dependencies.
So you can become aware of them and do the work. Step by step, day by day, year in and year out. To heal and manage all sides of your personality.
You have the power within
Challenging aspects, squares, oppositions and inconjuncts to Saturn, your natal chart.
Call for you to make the necessary adjustments in your life that are needed to live in alignment with your innate temperament, soul lineage and purpose.
Your astrological natal chart shows what these are more; the most critical part of your Natal Chart is the aspects the planets make to each other.
 And the zodiac signs the Planetary energies are in the degrees of planets and critical points, such as the ascendant and the house cusp.
The analysis and interpretation of this invaluable information show an individual's soul's contract and highlight the challenge, obstacles, joys, and woes each person will face.
After all, each individual's higher consciousness soul's goal is to become individualised with temperance, expressing every facet of its being and being at one with yourself.
The next step is to represent each zodiac sign's unique but intricate vibrations. Within yourself in all modes of attitude, thinking, behaviour and self-expression.
Then the next step after that is to transcend the need to be defined by any one aspect of your astrological natal chart or facet of your being……… to evolve definition itself.
Learning to be, learning to weather the evitable storms and joys of life.
After that, the next step is, well unknown…..on this physical earth plane.
Moreover, this is what every one of us is uncomfortable with, THE GREAT UNKNOWN, so we cling to "certainty" and "comfort" even though clinging to your comfort zone and the familiar brings you hurt and emotional woe, day in and out.
Imprisoning yourself in your past, torturing yourself with your thoughts and emotional blockages, turning yourself inside out with your addictive behaviours and substance dependencies.
The fear of the unknown is why so many people stick to the familiar path.
Even though repeating our past, refusing to let go of old experiences, in my opinion.
 Instead of opening up to new and unknown experiences, it causes even more pain than letting go and healing would.
 I am talking from personal experience, on the other side of my suffering.
 I see that I made my life so much more challenging by clinging to the things that needed to be composted – recycled- So they can rot and rejuvenate, creating new forms of life and experience.
Yes, it may be better the devil, you know, but how about giving up the need to interact with the outer devil by facing the inner devil and shadow which is contained within us all.
Now, as we know, that's easier said than done, doing what is right for you as a person.
It took me nearly 25 years to learn my lessons, and I still have many more to learn, as life is a cycle and a continuous journey.
Update -2022, a recent life event, made me realise that you can always make mistakes no matter how experienced you are in life.
It's best to learn not to beat yourself up too much each time you slip but to always get back up after each fall.
I firmly believe a person's nightmares start from within; we must never forget that external events or, more correctly. How you react to them depends on how you are feeling at the time.
Saturn is the great reminder of the zodiac; it is Saturn that gives us a big fat  NO,  especially when you were expecting a YES at the time. Hearing the words "NO", is painful.
I  found it hard to listen to and say the word "no" for most of my life, and the anticipation of hearing and saying "NO" nearly scared me half to death.
Saturn is the planet that keeps presenting our fears until we understand that there is nothing to fear, just things to overcome, reconcile with, manage, and understand.
I know easier said than done!
Once you learn your lessons, learn to understand and work with limitations and restrictions, discovering that they are the spring broad to inner growth and higher responsibility.
We must learn to understand the frost storms of Saturn and enjoy its integral climate.
 It is not just the climates of the Sun, Venus and Jupiter that are needed to successfully navigate our individual psyche.
To understand life and others, a person must first understand themselves, inside out.
We must also know how to handle the Storms of the SATURN, MOON, THE ASCENDANT, URANUS, SATURN, and partaking in the change, personal growth and transformation of which PLUTO demands.
Mars's energy can help motivate you to keep on going through life setbacks, using MERCURY to communicate how you feel and understand other people and the world.
 Deepening your perspective by seeking out information to help us improve our lives.
 Allowing Jupiter to bring lessons of higher learning, optimism and some surprises your way.
Managing the addictions of NEPTUNE so that we can use the highest form of Neptune energy.
 Which is to trust our intuition, partake in self-care, reflection, forgiveness, using our imagination to create our best lives.
Using MARS and SATURN energy to bring our thoughts and highest potential into reality by TAKING Daily action to reach your highest potential.
You don't need to know what that is straight away; you just need to commit to growing daily, getting back up each time your fall and searching for tools and practices that can help you become whole.
The natal chart must be looked at, as a whole, not just in its parts; an individual must not be afraid of any one aspect, degree or cusp of their Natal Chart.
To be afraid of any issue of one's astrological natal chart is to be scared of part of one's true self, a lesson I had to learn.
We must come to love all your parts, especially your shadow aspects, learning to heal, manage and temper them.
Let the truth  be revealed and evolve
Saturn is the great revealer of one's true self if you remain open to learning the often harsh and often unpalatable lessons Saturn delivers to you.
Yes, the external world has its harsh conditions. Still, I have found you can steer clear of most of them with a bit of self-determination and insight.
Which can be hard for a person to find within themselves because of all the distractions and preconceptions present in the world.
Yet it can be done with training, personal willpower, and the subconscious mind's reprogramming.
The house Saturn is placed, and the planets and houses, Saturn aspects in your astrological natal chart indicate the areas.
You will feel and experience Saturns restrictions and boundaries enforcements more
Saturn was known as Chronos- Time in ancient times, as expressed in the mythology section.
Saturn is all about timing and making us all aware that there is, in fact, a limit to our time here on Earth; Saturn wants us to make the best use of our time here on Earth.
Dane Rudyhar called Saturn the lord of boundaries; he also had the view, which I agree with from my own research. All the planetary energies and zodiac signs are not opposites but polarities-mirrors of each other.
I.e. Capricorn opposite and polarity sign is Cancer, Gemini is Sagittarius. Capricorn is Cardinal earth, Cancer cardinal water, Gemini mutable air, and Sagittarius is mutable fire.
Different modes of expression, yet the other side of the coin, Cancer lets out Capricorns, repressed in emotions;
However, Capricorn does not let emotional currents hinder their progress in general; they conceal rather than deal with emotions as cancers typically do…
Sagittarius gives birth to Gemini's many ideas.
Yet Gemini recognises the benefit of teamwork social connections more than the lone ranger world of Sagittarius.
We often notice the differences between the signs. In general, the world is polarised at the moment, with the good vs evil, black vs white, us vs them debates and more.
Yet, when we decide to see the similarities in things, we can learn to understand, heal, overcome and break through them.
Dane Rudyhar state that Saturn is Jupiter's opposite, Jupiter expands our horizons and gives us opportunities to progress in life.
While Saturn provides us with the experiences to grow from, Saturn places restrictions in the way of opportunities Jupiter bestows on us.
This is neither a good nor bad thing; it's the other side of the coin; the physical human or animal heart goes through a cardiac cycle from one heartbeat to the next.
Dane equated the energies of Saturn to the diastolic, part of the process, which is when the heart contracts and lets the blood out.
 Jupiter, he compared to the process in the heartbeat when the blood is refilling itself, after the emptying, which happens in the systolic process.
So astrologically speaking, Saturn gives individuals experiences that provide them with no choice but to let go of their preconceptions and change their behaviour.
 You have to deal with your past, to have the future Jupiter is calling you towards.
To do this successfully, you have to look deep within yourself deal with your inner depression.
Release your toxic emotions, understand your strengths, and acknowledge and overcome your weakness.
Release your addictions, understand your childhood; work has to be done on all levels to be able to successfully utilise the blessings of Jupiter and life in general.
How can we accept others if we don't accept ourselves? More importantly, how can we love, respect, understand and heal others if we cannot do this for ourselves?
Saturn's energy gives us a choice, keep on walking into our fears, living in our past, following the status quo without question, Or you can look into the reasons behind your failures.
Why do you keep coming up against a brick wall? Why do your relationships fail?
More often than not ts because we do not see the bigger picture.
We miss out on the detail, the planning, the timing and the consistency; here is when Saturn steps in.
 Causing us delays and frustration to provoke you to question the reasons for your limitations and repeated experiences such as relationship breakdowns and failures.
Saturn is the personal wake-up call we all need from time to time; most people have a Saturn return at age 28-30; it happens every 28 -30 years later.
The time of our Saturn returns is wanting you to take stock of the previous 28-30 years of life in great depth, questioning and weighing up the pros the cons. Asking questions like:
Have I achieved my goals?
What's my purpose in life?
What's stopping me from reaching my goals?
How can I reach my goals?
Wait, have I even defined my goals?
How are my relationships?
Am I being fulfilled in them?
Am I fulfilling the needs of people I am in a relationship with?
Do I have any emotional baggage?
How can I deal with that?
Do I confront or run away from my emotions?
Do I numb myself from life?
 why are exes, exes? ,
are the voices in my head factual?
Who put them there?
Are my beliefs my own?
Am I faithful to myself?
 When is the time to be me? Surely the time is now?
 Is fancying someone- being physically attracted to them, enough to sustain a relationship with them? 
Yes, have fun, but yano, no one wants to be van wilder all their life …trust me, peter panning it gets boring after a while….. by all means, be forever young but make sure you have your @hit together too!!!
Questions like these should be asked during the time of Saturn return; in fact, I recommend at least once a year.
I believe each person, during their Saturn, return you should keep a diary.
Seek counselling or other professional help on issues still not dealt with surrounding childhood or any problems.
Doing this during crucial turning points in your life will have lifelong benefits if embarked upon.
Yes, at times, it can appear like Saturn is cruel when you experience one of its transits, and it rips the things you hold dear right out from under your feet.
 Yet I have found in hindsight that it was for the best for once we learn that what we crave is not always good for us; in fact, it is still better to look into the reasons why we desire certain things and curb that tendency within ourselves.
Then to go out there seeking our cravings, only to find yourself yearning more.
Until all you do is crave, becoming filled with an insatiable void you cannot fill that lead you further down the path of self-destruction.
Saturn is the often unwelcomed reminder of limitation, restriction, endings and the necessity of paying attention to time.
Time is essential in life; for instance, in my mid 20's I was full of so many ideas.
My work colleague once commented that I would need to live several lifetimes to fulfil my ambitions.
This is what Saturn does best; it shows you that you can have ideas, but it takes time to execute all plans, and time is limited.
 We all have anything from 30- 120 years max on this planet; if we are lucky, the average human lifespan is 72.6 years; it is not a lot of time.
So we must restrict the activities we spend our time on,  including limiting our self-destructive habits, such as the time spent using substances you dabble in.
The relationships you get involved in, the thoughts we allow to swim freely in our mind etc…
 As all these things and more limited the capacity, we must pursue our authentic life purpose.
 To do this, we must make choices.
To make the right decisions, you need experiences; you need to research, evaluate, explore, gather facts, make a plan to reach your goals and stick to them.
Don't let anxiety get the better of you. …
Give yourself some time
Weigh the pros and cons. …
Think about your long term goals and values. …
Consider all the possibilities. …
Talk it out. …
Keep a diary. ..Of your thoughts, emotions, life events and anything else, daily or weekly.
Keep a dream diary
And readjust your strategy; when life gives you obstacles, do a yearly life plan, and then a plan for each of your aims, like a diet plan, a work plan, a hobby plan etc.….
You need to question – you need to focus on your priorities; you have to know when to let go.
After all, Saturn is the great teacher, and boy does it teach; Saturn wants to liberate us from restrictions.
Sometimes this takes restriction to this, paradoxical, I know!
You can learn the lessons anywhere, from the prison cells to the investment banks. There are many layers and devices in Saturns lessons…
From wallowing in eternal self/ soul pity, suffering in unequal relationships, trapped in ego and materialism, to the highest heights of unity with your highest self and the unknown divine.
Saturn provides the boundaries
So you can grow
Through learning life's lessons and getting in the know
Step by step, your limitations will show you how to grow
Alertness is Saturn's way, never taking your eyes off the prize
As you take daily steps to overcome adversity and claim your victory
There is no need to rush, be in no haste, or you may miss important steps
Falling down the ladder due to unforeseen snakes
Foresight is Saturn's day, taking time day by day
Patience's the name of its game, letting go, is the only way
Using lessons for the past, the elders the wisdom, for they were all young once, and humanity has advanced technologically.
But not so much in its materialistic-divisionism mentality.
So it's wise to listen and take care of the elderly
Guiding you firmly, teaching you reverence for rules and past wisdom,
So you can take improve yourself and the collective consciousness by taking personal responsibility and meeting your external obligations.
There's value in excellence and having personal integrity,
Saturn teaches this sometimes with an iron rod and taking away
What you wanted to keep, as a warning that you have deviated from your authentic path.
Still, it's not all doom and gloom; through Saturn's heartbreak and misery, you have to remember to see the humour in the travesties, the disappointment, although it is hard
Don't forget to laugh at this crazy journey called life,
And Saturn's impositions of rigidity, learn to stop judging yourself and others, and over moralising, for all humans make mistakes.
Remember to work hard, but to not overwork, life is here for the enjoyment, balance is Saturn's way of working, so you get to play,
Save for the rainy days, write down your goals, and always have a plan A, B and C at least, and you will overcome adversity.
Enjoy the journey to the destination of reaching your highest potential; too much overworking will cause you anxiety, stress and drive you insane.
So relax, and laugh, remember to laugh, belly roars of laughter
Will get you through any disaster,
Having gratitude for the simple things,
The little things, as you find a deeper meaning to your life, know life is a crooked path, not a straight-lined adventure.
Inspired by hank Friedman
https://www.learnastrologyfree.com/saturn.htm
References
The scientifical and mythical, Jeff Mayo the planets and Human behaviour SBN 8524 32682 and teach yourself astrology, ISBN 0-340-27744-0 various pages.
The late and great, Noel Tyl the planets, their signs and aspects, volume 2 of the principles and practice of astrology, VARIOUS PAGES ISBN 0-87542-802-9
The influence of the planets, Astro-kinetics volume 2, THE ACTUAL AND INFORMATIVE, Edward W. Whitman FFBA. C.I.A., various pages
Celestial harmony, a guided to horoscope interpretation, by the wonderful  Martin Schulman ISBN 87728-495-4